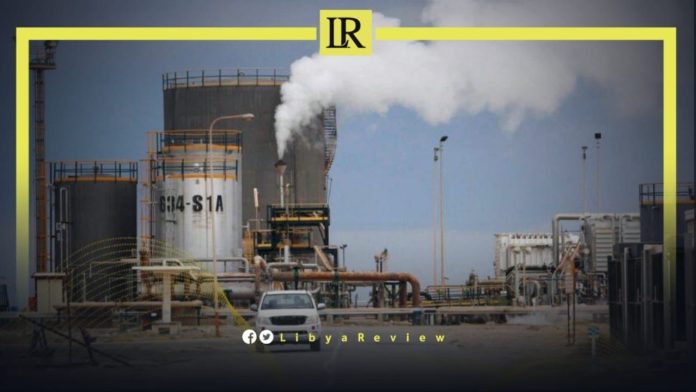 On Monday, Libya's Government of National Unity (GNU) announced the lifting of force majeure on exploration operations for the production of oil and gas.

In a statement, the government called on international oil companies that concluded contracts with the National Oil Corporation (NOC) to resume their work in Libya. It confirmed the government's readiness to provide them with the necessary support, and a safe working environment.

The government indicated that this announcement comes "after an objective follow-up and evaluation based on a realistic and logical analysis of the security situation." It confirmed that the "security situation began to improve significantly and led to the commencement of excavation work in sites that were difficult to work in. "

The GNU reassured companies that Libya "continues to advance the oil sector as the main resource for the country, and to maintain the regular flow of oil to global markets." It noted that "instructions are being given to all relevant ministries and Libyan agencies to take measures to provide the appropriate capabilities, and conditions for companies to carry out their work. "

Earlier, a member of the NOC Board of Directors, Khalifa Abdul Sadiq chaired a meeting with a Chinese delegation, headed by Yanjun Yang, the Director of the BGP Inc., China National Petroleum Corporation's (CNPC) branch in Libya.

During the meeting, the attendees discussed the resumption of the Chinese company's operations in Libya.

The Chinese officials expressed their "desire to return to work again in Libya as soon as possible," confirming that they have "initiated the procedures related to reopening the company's office in Libya," according to the NOC's statement.

The meeting was attended by members of the NOC Board, including Ahmed Ammar, Hussein Safar, and Massoud Moussa. In addition to the directors of the Corporation's technical departments.

BGP has been conducting seismic exploration in desert areas for more than 20 years, with advanced equipment and integrated technologies in field acquisition, processing, and interpretation.

Crooked line, wide line, and 3D surveys have been carried out in different desert areas both at home and abroad. These techniques have been applied comprehensively to the desert seismic data, and desirable results have been achieved.

Up until now, BGP has successfully carried out desert seismic contracts in Saudi Arabia, Libya, Yemen, Kazakhstan, Pakistan, and China.