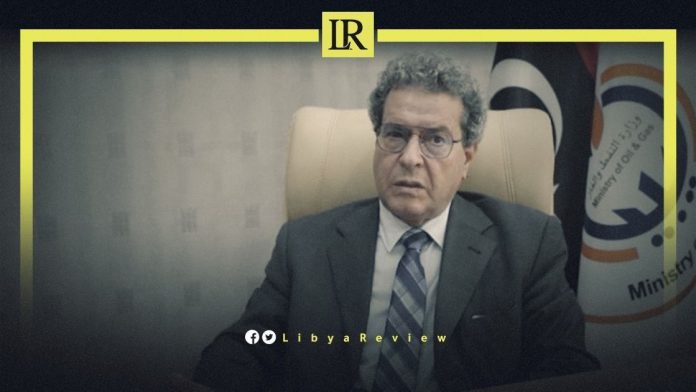 On Monday, Libyan Minister of Oil and Gas, Mohamed Aoun participated in the thirty-fifth meeting of the OPEC and non-OPEC Council of Ministers, via Zoom.
During the meeting, it was emphasised that production would be reduced by two million barrels per day, distributed across member states, with the exception of Libya.
The attendees affirmed their commitment to the reduction, and agreed to follow up on market developments, and to "hold meetings of the Ministerial Committee to monitor production every two months, or when the need arises." The next meeting is set to be held on 04 January, 2023.
On Saturday, the CEO of the Italian oil company, Eni, Claudio Descalzi announced new oil and gas discoveries in Libya. He said that Eni is currently discussing new projects in Libya.
This came in a statement to the Italian news agency, Nova, on the sidelines of the eighth annual Mediterranean Dialogues Forum, which kicked off in Rome.
In October, the Chairman of Libya's National Oil Corporation (NOC), Farhat Bengdara said that Eni will invest $8 billion dollars to develop natural gas fields in western Libya.
He added that Libya expects between $35-37 billion dollars in oil revenues this year, and that it has proven natural gas reserves that exceed 80 trillion cubic feet.
Eni has been working together with the Italian government to clinch deals with alternative gas suppliers, in the face of increasing uncertainty over supplies from Russia.
According to the Upstream oil website, this comes at a time when Libya aims to complete the review of its financial system by the end of 2022, to attract investors. Libya is discussing projects worth $7.5 billion dollars, which aim to provide additional gas to Europe, which is attempting to wean off of Russian gas supplies.
The former CEO of Eni, Paolo Scaroni, said that the Italian government has taken steps to import gas from Mozambique, Congo, and Algeria. He added that there is also a chance to increase oil production in Libya to compensate.
In an interview with the La Verita newspaper, Scaroni added that Rome is not ready to give up Russian gas at present. He noted that this would require greater cooperation with Africa.