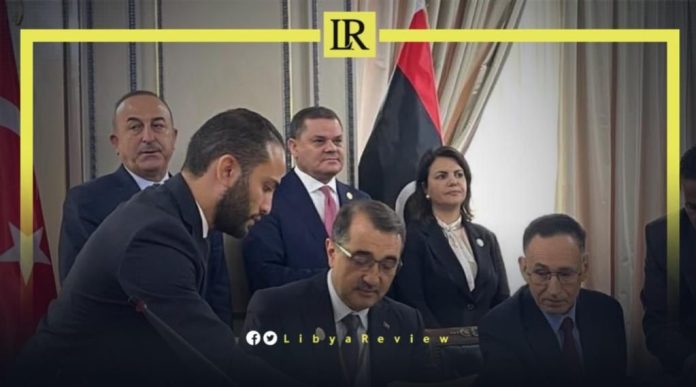 A spokesperson for the Greek Foreign Ministry stated that "Greece exerts its sovereign rights based on the principles of International Law, and the International Law of the Sea."
This came after statements made by the Libyan Foreign Ministry, in which it said that Greece is "working hard to exploit the Libyan crisis and impose a fait accompli in defining the Libyan-Greek maritime borders."
"Unlike those who are party to illegal and unsubstantiated 'memoranda' that ignore and trod on basic tenets of International Law and the International Law of the Sea, Greece exerts its rights in full accordance with both," the Greek diplomat said.
They added that "after all, this is something Greece has done in practice with the delimitation of Exclusive Economic Zones with Egypt and Italy."
The spokesperson also called on the government to hold elections, stating that Athens "looks forward to working with a democratically elected government in Libya, that will have the authority to agree to international deals based on the rule of international law."
Notably, the Libyan Foreign Ministry denounced Greece's "irresponsible acts" in the Mediterranean, according to a statement on Wednesday.
The statement claimed that Athens had contracted with some international companies to conduct gas and oil exploration in the disputed Libyan-Greek maritime borders, specifically to the south and southwest of Crete.
The Foreign Ministry stated that "it will continue to defend Libya's maritime borders with all possible legal and diplomatic means."
The statement noted that there are reports that proved the validity of the research and exploration work for Greece's oil and gas exploration. This is being carried out by the ship, SANCO SWIFT in the eastern Mediterranean.
Tensions rose after Libya and Turkey signed a series of economic agreements, that included potential energy exploration in maritime areas. The agreement was condemned by the EU, Greece, Egypt, US, UK, and France.