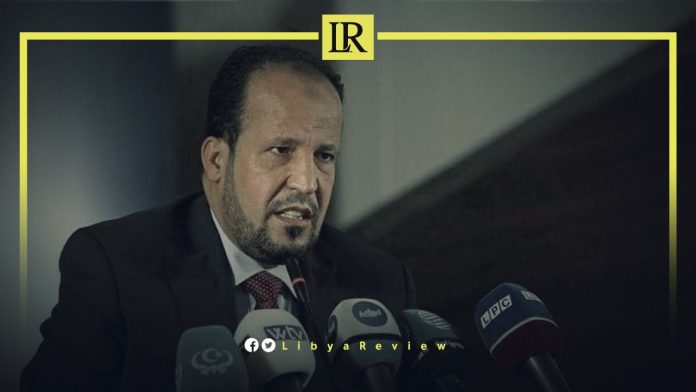 Libyan Minister of Health in the Government of National Unity (GNU), Ali Al-Zanati resigned from his post on Thursday.

Al-Zanati announced his resignation via a video recording, in which he cited the end of the government's legal mandate, as per the UN peace plan, as the reason for his decision.

"It is difficult for me to continue as health minister in the GNU, whose mandate expired according to the Geneva political agreement, and the legislative authority," Al-Zanati said.

The Minister indicated that Libya is "suffering from severe political divisions amid a lack of political consensus and national unity," stressing that the "country is heading toward further division and fragmentation."

On 7 December Al-Zanati, and his Undersecretary for Technical Affairs, Samir Koko were acquitted by a court ruling. His resignation comes just two days after GNU Prime Minister, Abdel-Hamid Dbaiba reinstated him to his post.

The decision was announced by Dbaiba on Monday, in which he affirmed his "full respect for the legal procedures," urging the minister to "return to his duties and to work seriously and sincerely in order to organize the health sector, which needs exceptional efforts."

Libya's Attorney General's Office had ordered their detention over "financial irregularities." Al-Zanati was the third GNU minister to be investigated.

On 20 December, the Education Minister was detained as part of an investigation into corruption related to the delay in the supply of school textbooks in the country.

Libya was due to hold Presidential elections on 24 December 2021 in a United Nations-led effort to end the decade-long crisis. The ballot was delayed indefinitely, after bitter disagreements over divisive candidates and the legal framework.

The vote, after a year of relative calm, was to have been Libya's first-ever direct Presidential ballot. Months of disputes finally saw the vote postponed just two days before it was due to take place when the committee overseeing the elections declared holding it "impossible" on the scheduled date.