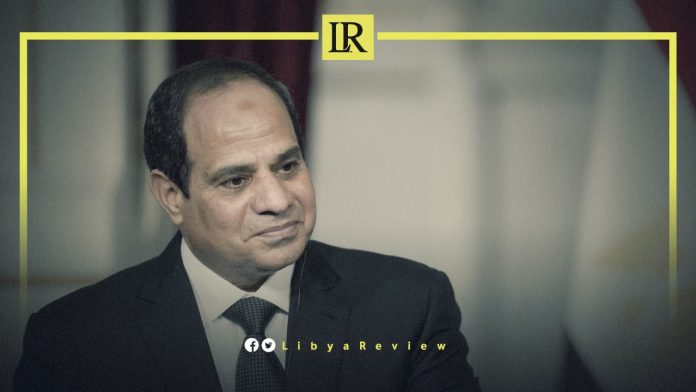 On Tuesday, Egypt's President, Abdel Fattah El Sisi issued a decree demarcating the country's western maritime borders with Libya.
"The borders of Egypt's territorial waters begin from the Egyptian-Libyan land border point No. 1 for a distance of 12 nautical miles, reaching point No. 8, and thus Egypt's western maritime borderline launches from point No. 8 in the direction of the north," the decree said, which was published in the official gazette.
In October, Turkey and the Tripoli-based government, headed by Abdel-Hamid Dbaiba, signed a series of economic agreements that included energy exploration in maritime areas.
The agreements will allow for oil and gas exploration in Libyan waters, and come three years after the two countries signed a maritime border deal, Turkish Foreign Minister Mevlüt Çavuşoğlu said after signing the MoU in Tripoli.
Egypt and Greece strongly condemned the deals, which are in disputed waters between Turkey and Libya.
"Turkey seeks once again to take advantage of the turbulent situation in Libya in order to further destabilize the Mediterranean region, and establish regional hegemony," Greek Foreign Minister Nikos Dendias said during his talks in Cairo with his Egyptian counterpart, Sameh Shoukry.
The Greek FM stressed that the new Turkish-Libya memorandum "is in complete contradiction with the 2020 roadmap for the resolution of the Libyan conflict." According to the roadmap, the "foreign policy of the Libyan state should be conducted in a manner that observes friendly and peaceful relations with regional and international partners, and in accordance with the rules of good neighbourliness and mutual interests."
Greece notified the UN Secretary-General that Dbaiba's government has "no right to proceed with any agreement that binds subsequent, democratically elected governments."
He also stressed that the MoU has been opposed by international actors and states in the region and beyond, and high-ranking officials within Libyan institutions.