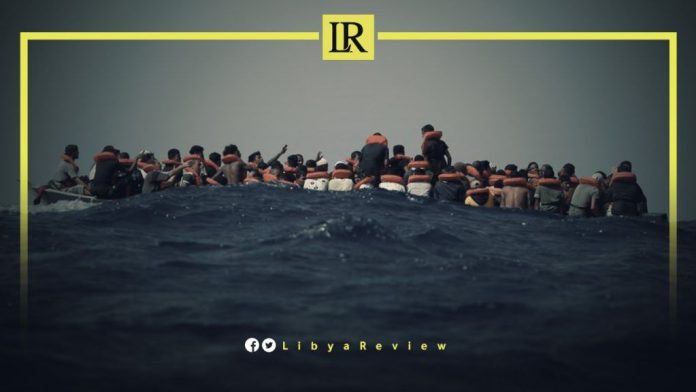 On Monday, the International Organization for Migration (IOM) announced in a statement that at least 1,042 migrants were rescued in the central Mediterranean, and returned to Libya last week.

"In the period of 11 – 17 December 2022, 1,042 migrants were intercepted and returned to Libya," the IOM tweeted.

It added that a total of 23,596 migrants attempted to cross the Mediterranean to Europe in 2022.

It added that 520 migrants died, and 844 went missing in the period from 1 January to 17 December 2022.

The IOM pointed out that 32,425 migrants disembarked on Libyan shores in 2021, while 662 died and 891 went missing.

Earlier this month, the Malta Independent newspaper published a report revealing that Maltese officials have cooperated with the Libyan Coast Guard in pushing back migrants.

A spokesperson for Alarm Phone told the Malta Independent that, "Alarm Phone would be quite happy if Malta lived up to its duties: coordinating rescues, not coordinating pushbacks or forms of non-assistance or abandonment."

Many migrants choose to cross the Mediterranean sea to European shores from Libya, despite the state of chaos and insecurity plaguing the country. These migrants are often sent to overcrowded reception centers across Libya, despite repeated international calls to close such facilities.

Libya has been suffering insecurity and chaos since the fall of Moammar Gaddafi in 2011. This has made it the preferred point of departure for migrants who want to cross European shores.

Human traffickers have benefited from the chaos in the oil-rich nation and smuggled migrants across the country's perilous borders. Human traffickers pack people into ill-equipped rubber boats and then embark on risky voyages through the tumultuous Mediterranean sea.

Those who have been returned are taken to detention centers rife with abuses, including forced labour, beatings, rapes, and torture. The abuse often accompanies efforts to extort money from families, before they are allowed to leave Libya on traffickers' boats.

Around 12,000 migrants are currently imprisoned in 27 Libyan detention centers, according to the United Nations Secretary-General.

Earlier this year, UN-commissioned investigators said that the degree of abuse and ill-treatment of migrants in Libya could amount to crimes against humanity.