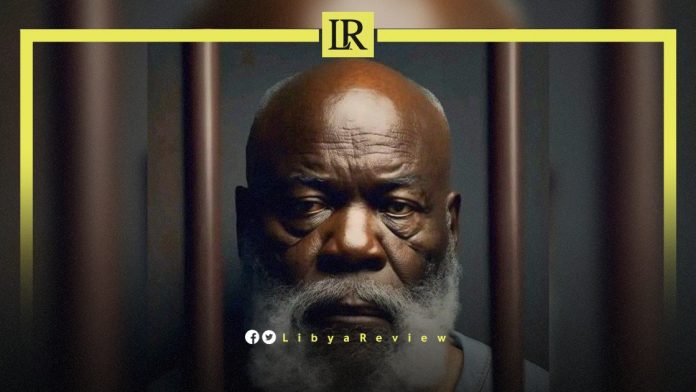 On Tuesday, the Libyan Bar Association in Benghazi formed a committee to defend the former intelligence officer, Abu Ajila Masoud. He was extradited by the Libyan Government of National Unity (GNU) to the United States over his alleged involvement in the Lockerbie bombing in 1988.
According to Syndicate Resolution No. 57 of 2022, the committee is tasked with "disclosing exculpatory evidence at home and abroad, prosecuting those behind the extradition of the Libyan citizen, and initiating judicial procedures against them."
The committee is also responsible for "holding contacts with all organs of accusation and judicial authorities at home and abroad, and with all relevant authorities and bodies to review the circumstances over the arrest of the former official."
The committee includes lawyer Ali Al-Jebali as Chairman, and Muhammad Jumaa bin Dardaf, Ayman Ali Al-Askari, Mona Omran Al-Sahati, Adnan Abdul Qadir Arjeeh, and Amal Al-Rayani, as members.
Abu Ajila appeared in a US courtroom Last week, according to a statement issued by the US Department of Justice. US Attorney General, Merrick B. Garland said the "relentless efforts over the past three decades led to the indictment and arrest of Abu Ajila for his alleged role in building the bomb used in the attack."
"The defendant is currently in US custody and is facing charges in the United States. This is an important step forward in our mission to honour the victims, and pursue justice on behalf of their loved ones," Garland added.
Meanwhile, the Libyan Parliament called on the Attorney General, Al-Siddiq Al-Sour to begin criminal proceedings against those involved in the kidnapping and extradition of the Libyan citizen.
On Wednesday, 44 Libyan political parties called on Libyans to take collective action to denounce the "crime of kidnapping" and extradition of Abu Ajila to the United States.
The Libyan political parties called for a sit-in in front of the United Nations headquarters and the American embassies inside and outside of Libya to condemn the "heinous crime." They demanded that those responsible for Abu Ajila's deportation be prosecuted.
"A month ago, we denounced the disappearance and kidnapping of Abu Ajila from his house, in Tripoli, by a local armed gang, who took him to an unknown destination," the statement said.
"At that time, the news was leaked that the Prime Minister of the GNU and his Foreign Minister are intending to hand him the Libyan citizen to the US," the statement added.
The parties confirmed that the Lockerbie case was settled, and its file was permanently closed in accordance with a legal agreement between Libya and the US in 2008.