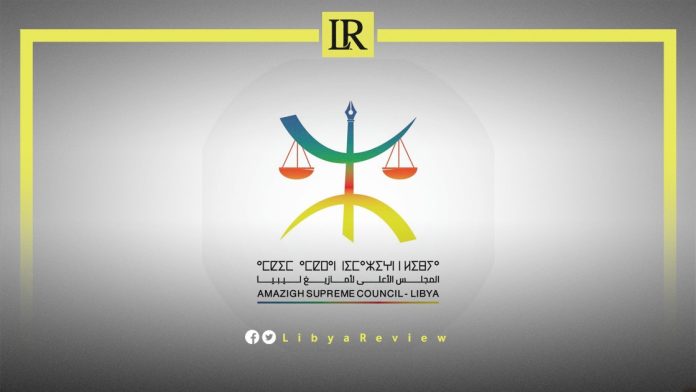 On Monday, the Head of the Libyan Amazigh Supreme Council, Al-Hadi Barqiq announced the formation of a constitutional body for the fourth administrative region through direct elections, after political parties failed to find a consensual constitutional basis.

In a statement, Barqiq congratulated the Libyan nation on the 71st anniversary of independence. "This anniversary was made by our ancestors to push for the stability of the country. This occasion, which was linked a year ago from now, to a long-awaited event for which the Libyan people sacrificed, and whose hopes were demolished by political parties whose personal interests prevailed over the interests of the homeland," he said.

Barqiq demanded the "dissolving of the political bodies that lack legitimacy and setting a clear roadmap in which all the sons of the Libyan nation would participate."

He announced support for the efforts of the UN Envoy to push for a comprehensive dialogue between all segments of society.

On the 24th of December, Libyans celebrated their country's Independence Day, amid international appeals for political leaders to be a driving force in resolving the decade-long crisis.

On the same occasion, the Head of the United Nations Support Mission in Libya (UNSMIL), Abdoulaye Bathily, on Saturday, reiterated his call for the need to hold free and fair elections in Libya.

He encouraged all Libyan leaders to "agree on a solution based on a national compromise, and avoid escalatory action that would threaten Libya's already fragile stability and unity."

Bathily stressed that the UN "will spare no effort in working with all parties constructively, inclusively, and firmly to support Libyan leaders to prevent further division and avoid wasting more time.

"The patience of the Libyan people is running out. It is time to prioritize the needs of the nation and the public – including the 2.8 million Libyans who already registered to vote," he added.

Libya has been in chaos since a NATO-backed uprising toppled longtime leader Muammar Gaddafi in 2011. The county has for years been split between rival administrations, each backed by rogue militias and foreign governments.

The current stalemate grew out of the failure to hold elections in December, and the refusal of Prime Minister Abdel-Hamid Dbaiba, who is leading the transitional government, to step down. In response, the country's eastern-based Parliament appointed a rival Prime Minister, Fathi Bashagha, who has for months sought to install his government in Tripoli.