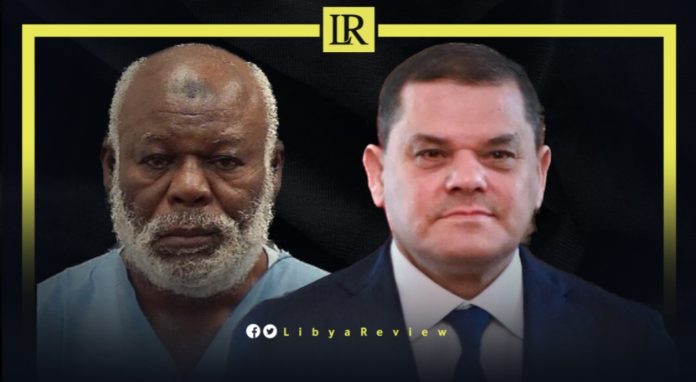 Libya's Government of National Unity (GNU) led by Abdel-Hamid Dbaiba has issued a document describing Abu Ajila Masoud, a suspect in the Lockerbie bombing, as the mastermind behind the incident, according to the French magazine, Jeune Afrique.

In a document that Jeune Afrique obtained, officers affiliated with the Commander-in-Chief of the Libyan National Army (LNA), Field Marshal Khalifa Haftar offered Abu Ajila to move to Benghazi before he was kidnapped and extradited to the United States.

"The Dbaiba government sought to strengthen its international standing through the United States by extraditing Abu Ajila. He was kidnapped by Ghnewa Al-Kikli and handed him over to the Joint Force," the magazine said.

"Then Abu Ajla was transferred to Washington, passing through Malta and then Frankfurt, with ambiguous legal features," Jeune Afrique added.

In mid-November, four unregistered cars drove past a house in the Abu Salim neighbourhood of Tripoli. About five masked and armed men entered and Kidnapped Abu Ajila while he was sleeping. On 12 December, the 74-year-old man was brought before a federal judge in Washington.

On 21 December, the US Embassy in Libya confirmed the GNU's version of events, saying that the extradition of Abu Ajila "was legal and carried out in cooperation with the Libyan authorities." The Embassy also claims that the United States will not renege on the financial agreement reached in 2008. Washington promised that the civil parties to the criminal trial which will take place in the United States, will not be able to claim more money from Libya.

"Libyan and American declarations on the legality of the operation cannot hide the fact that it was necessary to negotiate directly with the armed groups which control the districts in Tripoli," said Mohamed Essaid Lazib, a doctoral student at the French Institute of Geopolitics, and specialist in Libyan militias.