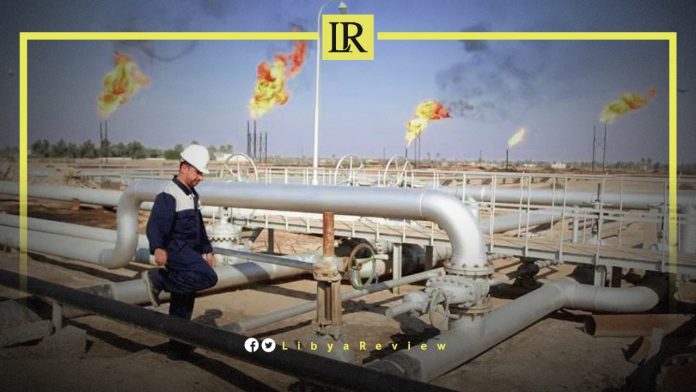 Libyan MP, Abdel-Salam Nasiya stated that he expects oil fields to be closed again, if the Prime Minister of the Government of National Unity (GNU), Abdel-Hamid Dbaiba does not respond to the demands for a fair distribution of revenues.

In press statements, Nasiya said that the GNU "is facing more pressure compared to what previous governments faced, regarding the distribution of wealth." He added that the "reason for those pressures is the expansion of spending, without approved budgets, and the institutional division."

"The abhorrent centralization in the management of oil resources left a feeling of injustice among the people of many regions, due to its inability to bring about balanced development in all parts of Libya," he added.

The MP said that the "delay in presenting serious solutions to this issue increased the tension of the situation, and even contributed to casting a shadow over the ongoing conflict in Libya."

Notably, Libya's National Oil Corporation (NOC) announced that crude oil production during the past twenty-four hours reached 1.230 million barrels.

Earlier this month, the Minister of Oil and Gas Mohamed Aoun expressed his hopes that "oil production will return to 2010 levels."

In press statements on the sidelines of the OPEC meeting in Kuwait, Aoun noted that Libya produces about 1.2 million barrels of oil per day.

He expressed his hope to raise production levels, and to return production to 2010 levels when Libya was producing 1.6 million barrels per day, "within two or three years."

Aoun explained that he hopes that "Libya's decision to lift the state of force majeure in the oil and gas exploration sector will encourage the return of foreign oil companies to the country."

The NOC urged its foreign oil and gas partners to resume exploration and production, assuring them security had begun to improve after clashes earlier this year.

In a statement, it called on international oil and gas companies to lift the force majeure declared by them.

A force majeure is a legal measure allowing companies to free themselves from contractual obligations, in light of circumstances beyond their control.

The NOC said its appeal followed a "realistic and logical analysis of the security situation, which has begun to improve dramatically." it expressed "readiness to provide all necessary support… along with providing a safe working environment in cooperation with the civil and military authorities."

Oil-rich Libya plunged into chaos after a NATO-backed uprising toppled and killed longtime leader Muammer Gaddafi in 2011. In the chaos that followed, the county split, with the rival administrations backed by rogue militias and foreign governments. The country's current political crisis stems from the failure to hold elections on 24 December 2021.

The country's Prime Minister, Abdel-Hamid Dbaiba who is leading a transitional government in Tripoli has refused to step down. The country's eastern-based Parliament appointed a rival Prime Minister, Fathi Bashagha, who is seeking Libya's UN seat.