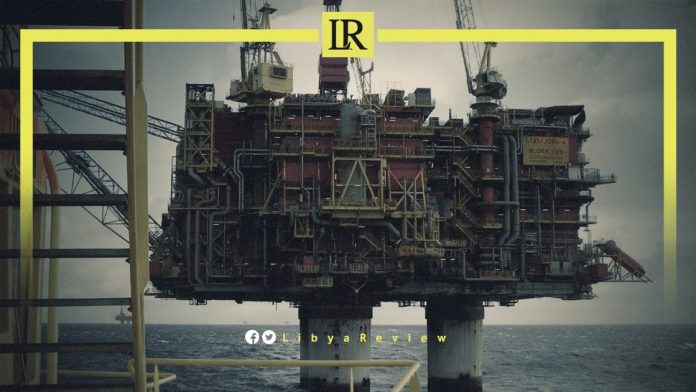 US energy giant, ExxonMobil plans to accelerate its timeline for exploratory drilling in an area disputed by Libya and Greece, southwest of Crete according to Kathimerini newspaper.

ExxonMobil has a partnership with Greece's HELLENiQ Energy, in searching for natural gas and oil, west and southwest of the Aegean island of Crete.

The newspaper added that ExxonMobil's official, Rochdi Younsi told Greek Environment and Energy Minister, Kostas Skrekas of the company's plans.

This was on the sidelines of a New York business conference (Capital Link) in early December, with the presence of Aristophanes Stefatos, CEO of Hellenic Hydrocarbons and Energy Resources Management Company (HEREMA).

ExxonMobil plans to start exploratory drilling in the 40,000 square kilometer area in 2024-25, instead of the initially planned 2025-2026.

The company has leased a specialized seismic research vessel, Sanco Swift, from Norwegian firm PGS. The ship began collecting two-dimensional seismic data off Crete in November, and plans to finish this early exploratory activity by February.

HEREMA's Stefatos told Kathimerini that an annual oil congress that will be held in Egypt in February. This will provide a forum for gauging the interest of other investors.

Last week, Libya's National Oil Corporation (NOC) urged the government to formally protest to Greece, and relevant organizations against exploration in the disputed maritime areas between the two countries.

In a letter addressed to the Prime Minister of the Government of National Unity (GNU), obtained by Libya Review, the NOC said that it will send a letter to ExxonMobil, to stop its exploration activities in the blocks located in Libyan waters.

"The Corporation will re-process the seismic data related to the maritime border areas, especially the areas adjacent to point 16 of the Greek-Italian agreement," the NOC said in the letter.

Last month, the Libyan Foreign Ministry denounced Greece's "irresponsible acts" in the Mediterranean, in December. It added that "it will continue to defend Libya's maritime borders with all possible legal and diplomatic means."

"Greece is working hard to exploit the Libyan crisis and impose a fait accompli in defining the Libyan-Greek maritime borders," the statement noted.

Meanwhile, Turkey's Foreign Minister Mevlut Cavusoglu said in December that Ankara, along with the Tripoli-based GNU in Libya, had moved together to protest against seismic surveys and drilling that Greece plans to carry out south of Crete.