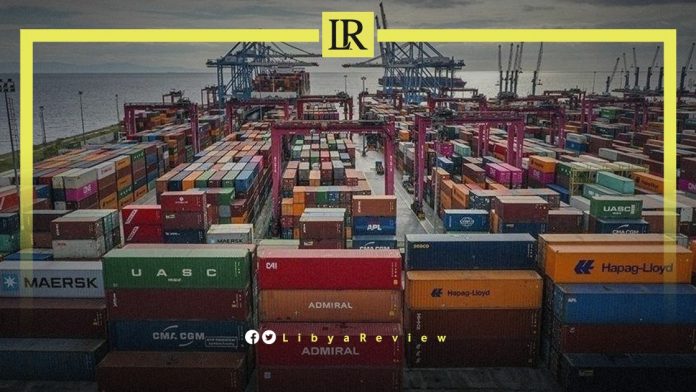 Libya has been ranked third among African countries in importing Turkish products in 2022.

Turkish exports are at a record high, exceeding $21 billion, an increase of 12.3% compared to 2021.

Egypt ranked first among African countries, with a value of $3.9 billion, Morocco second with $3 billion, and Libya third with $2.4 billion. Algeria came fourth with $1.9 billion, and South Africa fifth with $1.6 billion.

On Tuesday, the Tripoli Court of Appeal ruled to suspend the implementation of the Libyan-Turkish memorandum of understanding on oil and gas exploration in the Mediterranean.

This came after five lawyers had appealed to the Court of Appeal against the agreement signed by the Tripoli-based government with Ankara.

They argued that the Libyan Political Agreement "prevents the Dbaiba government from concluding any international agreements."

They pointed out that the agreement violates many items of the oil law, most notably the lack of Turkish companies' experience in this field. As well as "violated the State Audit Bureau law in controlling public funds. As well as the state finance law of 2008, regarding the management of state funds."

On his part, Libyan lawyer, Walied Ragab praised the decision. He added that "the important thing is that no one is above the truth, and the law must be respected." He confirmed that "this can only be done with the courage and wisdom of the Libyan judiciary. Great appreciation and respect for the independent judiciary in Libya."

On Thursday, Turkish Minister of Foreign Affairs, Mevlut Çavuşoğlu said that Libya's Government of National Unity (GNU) told Turkey "not to take a court ruling that suspended an energy exploration deal seriously," according to Reuters.

Speaking in a live TV broadcast, Cavusoglu said that Ankara had been in touch with the GNU's Prime Minister, Abdel-Hamid Dbaiba. "This court ruling is not the final verdict. The government still backs the deal, and they told us that they are proceeding with the necessary work and we should not take this court ruling seriously," Çavuşoğlu said.