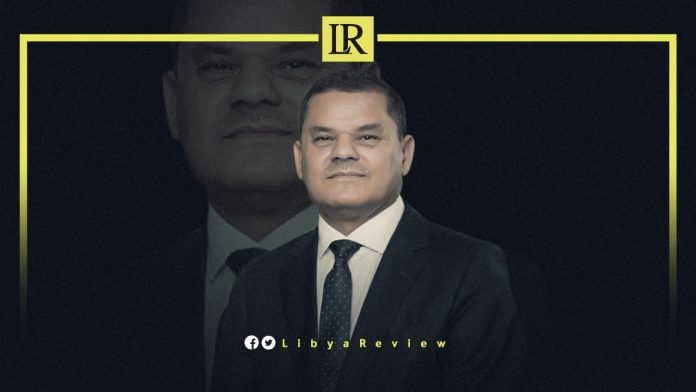 The Libyan Audit Bureau revealed that the Ministry of Local Government in the Government of National Unity (GNU) spent more than 1.3 billion Libyan Dinars (LYD) in 2021, with weak internal control systems in the Ministry.

In its report, the Audit Bureau referred to a series of abuses committed by the Ministry. Among those violations it mentioned the excess of allocations for the cleaning company in Tripoli at the expense of the rest of the companies in the last 3 months of 2021 by about 2.5 million LYD without permission or justification.

The Audit Bureau stated that the Ministry violated the provisions of Article 17 of the state's financial law by exceeding the values allocated for disbursement from the emergency account. It also disbursed more than two million LYD to entities with independent financial liability.

It added that the value of the Ministry's financial rewards amounted to 3.5 million LYD in 2021, indicating that there are no justifications for these rewards.

The Audit Bureau stated that the Ministry did not approve the staffing of some municipalities. It confirmed that this matter constitutes an explicit violation of Law No. 12 of 2010 regarding the necessity of approving the staffing of public units.

It explained that some municipalities evade the Audit Bureau's prior control of contracts, by dividing the value of contracts, and the absence of annual evaluations of purchases.

The Audit Bureau continued that the Ministry did not transfer the full value of the operational allocations to the municipalities without reasons requiring that. It noted that approximately 2.369 million LYD financial values are still reserved for them.

The Audit Bureau added that the Ministry violated the financial law of the state by exceeding the barrier of values allocated as part of the emergency for some agencies such as the municipal guard and environmental sanitation.

Libya has been in chaos since a NATO-backed uprising toppled longtime leader Moammer Gaddafi in 2011. The country has for years been split between rival administrations, each backed by rogue militias and foreign governments.

The current stalemate grew out of the failure to hold elections in December, and the refusal of Prime Minister, Abdelhamid Al-Dbaiba, who is leading the transitional government, to step down. In response, the country's eastern-based Parliament appointed a rival Prime Minister, Fathi Bashagha, who has for months sought to install his government in Tripoli.