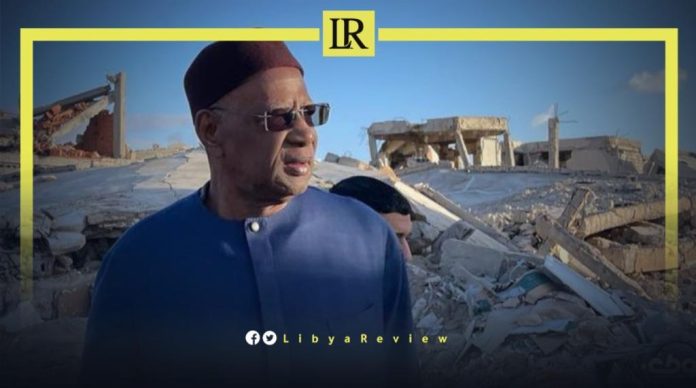 On Sunday, the UN Secretary-General's Special Representative for Libya, Abdoulaye Bathily said that "it is critical that peace, stability, and legitimate institutions are restored in Libya."

During his tour of Sirte, Bathily met with locals, and stressed that "the city can be renovated, businesses and people can be fairly compensated, social services fully activated, and peaceful relations revived among the citizens."

"I had a tour of Sirte city where I saw some of the damage from the conflict. It is heartbreaking to see firsthand such destruction of homes, public and private properties, and even worse, the impact it has had on people," Bathily tweeted on Sunday.

"After meeting with the JMC 5+5 today in Sirte, I had the pleasure of meeting with local children. They deserve a safe and prosperous country full of opportunities. I urge all Libyan political actors to consider their roles in history and not let the children of this country down. They are the future of Libya," the UN Envoy added.

On Friday, Bathily met with Abdullah Al-Lafi, the Deputy Head of the Presidential Council. They discussed steps aimed at bringing stability to Libya, including through the national reconciliation process.

"I commended the Presidential Council for its efforts, and reiterated the importance that all parties commit to a comprehensive national reconciliation process. I reaffirmed UNSMIL's support for these efforts as a contribution towards long-term stability and peace in Libya," Bathily tweeted.

Notably, a meeting of the 5+5 Joint Military Commission, with the presence of Bathily, kicked off in Sirte this morning.

Joined by Libyan and international ceasefire monitors, members of the committee discussed a work plan for the departure of foreign forces, mercenaries, and foreign fighters from Libya. As well as the disarming of Libyan militias.

Libya has been in chaos since a NATO-backed uprising toppled longtime leader Muammar Gaddafi in 2011. The county has for years been split between rival administrations, each backed by rogue militias and foreign governments.

The current stalemate grew out of the failure to hold elections in December, and the refusal of Prime Minister Abdel-Hamid Dbaiba, who is leading the transitional government, to step down. In response, the country's eastern-based Parliament appointed a rival Prime Minister, Fathi Bashagha, who has for months sought to install his government in Tripoli.