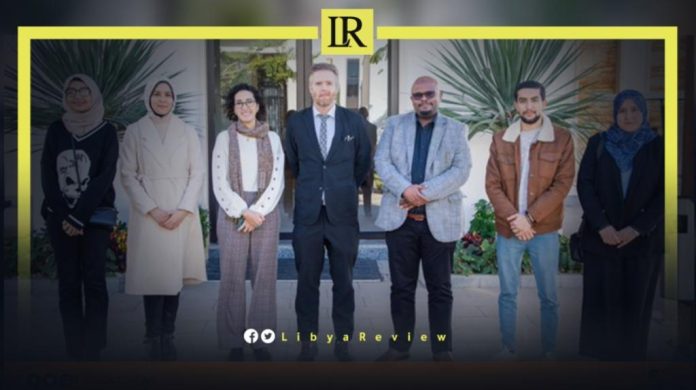 On Thursday, the Chargé d'Affaires of the United States Embassy to Libya, Leslie Ordman held a meeting with a number of youths in Benghazi.

"On meeting with dynamic young Libyans in Benghazi, "I'm amazed and impressed by the significant contributions by our grantees and alumni of US exchange programs who are making a difference in their local communities, and at the national level every day," the US Embassy tweeted.

The US diplomat added, "meeting these dynamic Libyans gives me great confidence in Libya's future. Positive outcomes can be accomplished when people pull together to achieve common, beneficial aims."

During his meeting with the Speaker of Libya's Parliament, Ageela Saleh on Wednesday, Ordman stressed the importance of "building unity across divides to best serve the interests of the Libyan people, including fulfilling their longstanding demand to choose their leaders."

On his part, Saleh reaffirmed the Parliament's legitimacy as the country's legislative authority. He also stressed the need to set a mechanism for the fair distribution of national wealth across the country.

On Monday, Saleh said that elections could be held in or before November 2023. He pointed out that "the current dispute over the constitutional basis relates to the candidacy of military personnel and dual nationals, two points, where the committee in charge will converge views."

In an interview with the "Cairo News" channel, Saleh added that "any law issued by the legislative authority related to the system of government is a constitutional rule, which can be built upon."

He explained that "there is a convergence on the draft of the election law, with the exception of two articles. The committee in charge of converging views will refer the draft to the two chambers to take the necessary actions."

"What hinders the elections in Libya is external interference, but now there is a great rapprochement between the Libyans, and we expect to agree on the correct constitutional path during the coming period," he added.