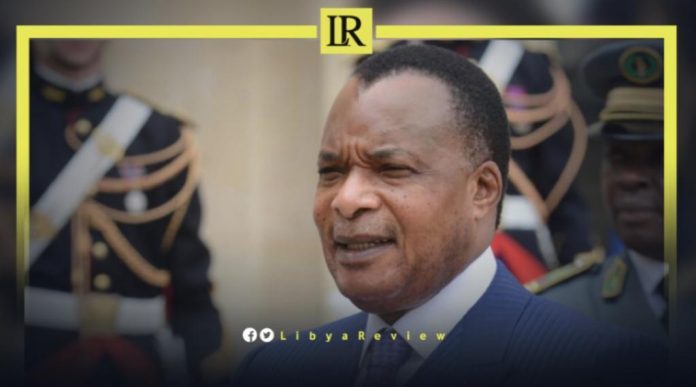 On Thursday, Congo's President, Denis Sassou-Nguesso stated that "all parties have an interest in finding a way out of the Libyan crisis, whether it is Europe which wants to control its migratory flows, or Africa which is seeing the progress of radical Islamism."

In an interview with French 'Opinion Internationale' magazine, the Congolese President said, "When we observe manifestations of jihadism on the borders of the DRC, Uganda, Mozambique, in the Lake Chad basin, in northern Cameroon, it is on our doorstep. This is why we attach great importance to resolving the Libyan crisis. Stability in Libya means stability in all of Africa."

"The conflict has made Libya a transit point for thousands of young African migrants who come from everywhere, risking their lives across the desert, and then the Mediterranean towards Europe. The end of the war in Libya will lead to the stability of the Maghreb region, and reduce rates of trafficking of all kinds" he added.

Nguesso, who is also the Head of the African Union (AU) High-Level Committee on Libya noted that he had delegated his Minister of Foreign Affairs to Tripoli. This is to prepare a preparatory committee for the holding of an inclusive national reconciliation conference before this summer.

Earlier this month, the Head of Libya's Presidential Council (PC) Mohamed Al-Mnifi kicked off the preparatory meeting for the National Reconciliation Conference in Libya.

The event was attended by Representatives of the African Union, a number of foreign ambassadors, members of the Libyan Parliament, the High Council of State (HCS), tribal Sheikhs, and notables from various regions of Libya.

The opening ceremony witnessed speeches by the Chairman of the African Union, Senegalese President Macky Sall, Nguesso, the Chairman of the AU Commission, Moussa Faki, and the Secretary-General of the Arab League, Ahmed Aboul-Gheit.

President Sall affirmed the African Union's "support for the Presidential Council's initiative to achieve reconciliation in Libya, and support for any comprehensive solution to the prolonged crisis."

Libya has been in chaos since a NATO-backed uprising toppled longtime leader Muammar Gaddafi in 2011. The county has for years been split between rival administrations, each backed by rogue militias and foreign governments.

The current stalemate grew out of the failure to hold elections in December, and the refusal of Prime Minister Abdel-Hamid Dbaiba, who is leading the transitional government, to step down. In response, the country's eastern-based Parliament appointed a rival Prime Minister, Fathi Bashagha, who has for months sought to install his government in Tripoli.