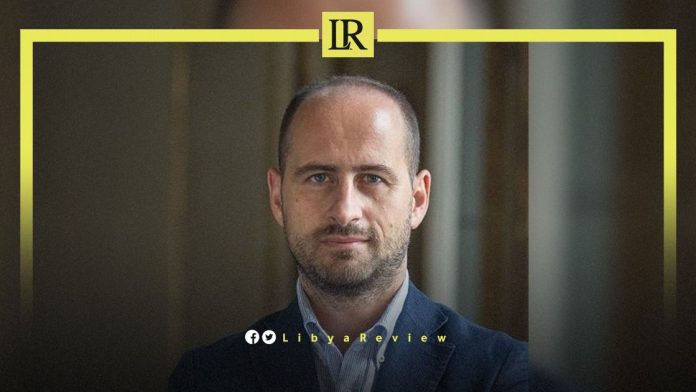 On Saturday, the Head of the European Council on Foreign Relations (ECFR) in Rome, Arturo Varvelli, said Libya remains important for Italy. The new government "is under no illusions, it has understood that the crisis has now become endemic."

In press statements, the European Union (EU) diplomat expected that Italy would provide "true support for the efforts of the United Nations (UN)" to develop a new roadmap in Libya.

He also spoke of "a rebalancing of Italy's interest" for the North African country on the eve of Italy's Prime Minister, Giorgia Meloni's mission to Tripoli, rather than urging the EU "to unite their efforts towards the South from after the distraction caused by the Russian war in Ukraine.

"Libya was almost always the place where the first visits of the Italian Heads of government took place" Varvelli underlined.

"But we see, for the first time, that this is not the case and indeed Meloni went first to Algeria, which is important from the point of view of energy supplies," he added.

The EU diplomat noted that "the new government in Italy has understood that the Libyan crisis is endemic, that the solution is not a little trip by Meloni and that the entire Italian institutional apparatus is aware of this. We need to go to Tripoli, but also act on others' lands."

Earlier today, Meloni landed at the Mitiga airport, the only functioning airport in Tripoli, amid tight security and accompanied by Italian Foreign Minister Antonio Tajani and Interior Minister Matteo Piantedosi, her office said.

The two parties are set to witness the signing of a major gas deal aimed at boosting energy supplies to Europe.

The two parties are set to witness the signing of a major gas deal aimed at boosting energy supplies to Europe.

According to public statements made last week by Libya's National Oil Corp (NOC) Chief Farhat Bengdara, the deal will involve $8 billion to produce up to 850 million cubic feet a day of offshore gas from the Mediterranean.

Eni declined to comment on his remarks. The Italian firm has continued to operate in Libya despite ongoing security issues, producing gas mostly for the domestic Libyan market.

Meloni, in office just three months, is the top European official to land in oil-rich Libya since the country failed to hold presidential and parliamentary elections in December 2021. That failure prompted Libya's east-based parliament to appoint a rival government after Al-Dbaiba refused to step down.

Saturday's visit comes at the conclusion of a set of trips to North Africa, within the scope of that Pact for the Mediterranean. In order to involve the countries most directly interested in the stabilisation of Libya, contain the migratory flows, and guarantee greater gas supplies to Italy and Europe, as an alternative to those from Russia.