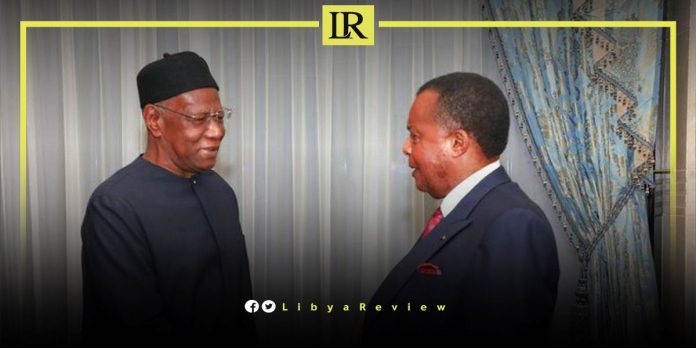 The President of the Congo, Denis Sassou Nguesso, said that the crisis in Libya is a matter of African, Arab and international concern. He highlighted that everyone must play a positive role in resolving it.

This came during his meeting with the United Nations (UN) Envoy to Libya, Abdoulaye Bathily, on Friday, in the Congolese capital, Kinshasa, within the framework of the African talks on Libya.

Nguesso stressed that national reconciliation can only be achieved through the positive participation of all Libyan parties without conditions or restrictions, as he put it.

It was also agreed, during the meeting, that the African Union (AU) reconciliation team be present inside Libya. The team will include experts from African countries who have accumulated experience in the field of reconciliation, according to Nguesso.

Last week, Nguesso stated that "all parties have an interest in finding a way out of the Libyan crisis, whether it is Europe which wants to control its migratory flows, or Africa which is seeing the progress of radical Islamism."

In an interview with French Opinion Internationale magazine, the Congolese President said, "when we observe manifestations of jihadism on the borders of the DRC, Uganda, Mozambique, in the Lake Chad basin, in northern Cameroon, it is on our doorstep. This is why we attach great importance to resolving the Libyan crisis. Stability in Libya means stability in all of Africa."

"The conflict has made Libya a transit point for thousands of young African migrants who come from everywhere, risking their lives across the desert, and then the Mediterranean towards Europe. The end of the war in Libya will lead to the stability of the Maghreb region, and reduce rates of trafficking of all kinds" he added.

Nguesso, who is also the Head of the AU High-Level Committee on Libya noted that he had delegated his Minister of Foreign Affairs to Tripoli. This is to prepare a preparatory committee for the holding of an inclusive national reconciliation conference before this summer.