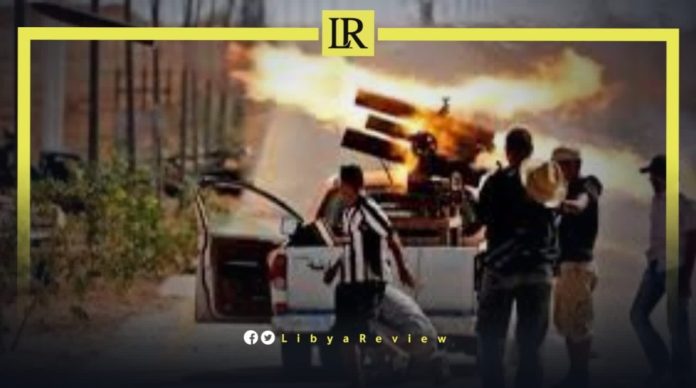 Violent clashes with medium weapons have renewed in Tripoli, between armed groups affiliated with the outgoing Government of National Unity (GNU).

Local media broadcasted footage of the clashes, which took place on Monday in the Karimiya area, south of Tripoli.

Clashes also broke out in the vicinity of the Tripoli International Airport between armed groups competing for control in the area, affiliated with the Ministries of Interior and Defence.

According to Al-Sharq Al-Awsat newspaper, eyewitnesses said that the clashes were due to the refusal of an armed group from the city of Al-Zawiya to remain stationed at the airport road gate. This led to fighting with a group from the city of Zintan.

However, local mediation by some notables of the city of Zawiya succeeded in reopening the Coastal Road, hours after it was closed.

Last month, violent clashes erupted between militias in the vicinity of Tripoli International Airport, where the sounds of clashes with heavy weapons and explosions were heard in the civilian area of Qasr Bin Ghashir.

At least five explosions occurred, followed by gunfire ll during the confrontations between the 111 militia led by Abdel-Salam Al-Zoubi and the Rada militia led by Abdel-Raouf Kara, sources told Sky News Arabia. No casualties were reported.

Tripoli International Airport was destroyed in 2014, during intense fighting between rival militias.

In December, Libyan media sources reported that two people were killed and several wounded, as a result of clashes between militias in Sabratha, western Libya.

The Emergency and Ambulance Service confirmed the death of two people in the violent clashes. Media sources reported that the Libyan Red Crescent has withdrawn families caught in the clashes in the city center. The Coastal Road has been closed due to the fighting.

Safety in Libya's capital, Tripoli is continuously deteriorating, with threats of kidnapping and murder a daily occurrence for residents.