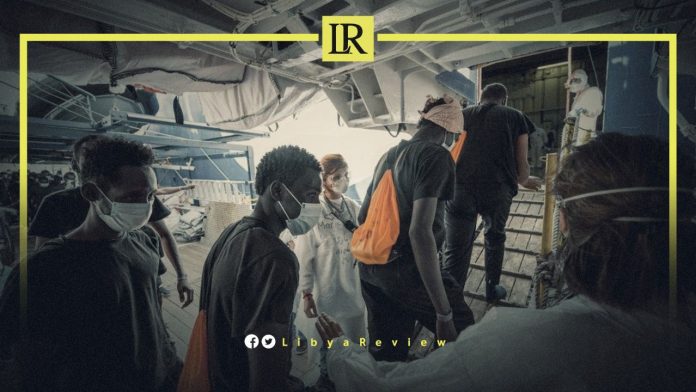 A young Sudanese refugee, Mazen Adam was released from a detention center in western Libya, where he had been held for five months. He was reportedly kidnapped and tortured by gunmen demanding ransom, his family told the Associated Press on Wednesday.

The refugee walked free on Monday from a juvenile detention center near the capital, Tripoli, according to his father, Mohamed.

However, Libyan authorities have not dropped charges against the boy, claiming the kidnapping was fabricated, and only released him pending investigation, his father said.

"Mazen is well, but he still suffers from torture-related injuries," the father said.

The second of four siblings, Mazen will be checked by doctors from UNHCR on 12 February. The family are registered as refugees in Libya.

Mazen's father and Libyan rights groups deny claims that the kidnapping was fabricated. A government spokesman did not answer calls regarding comments.

The youth was kidnapped on 30 August by unknown gunmen, demanding ransom in the western town of Warshafana, on the southwestern outskirts of Tripoli.

Shortly after his abduction, he appeared in a video, begging for mercy as a man beat him and pointed a rifle at his face.

A day later, his father was taken by armed men in uniform, after he spoke publicly about his son's kidnapping. The father was released three weeks later, and launched a campaign for his son's freedom.

It's unclear how Mazen went from being in the hands of his kidnappers, to being held in juvenile detention. His father blames local police.

"Police in Warshafana conspired with the kidnappers who tortured my son," he said, adding that the kidnappers have vanished, and that the police did not pursue them.

Local rights groups joined efforts to free Mazen, and called for authorities to take action.

The National Commission for Human Rights in Libya (NCHRL), said Mazen was a victim of human traffickers and appealed to Libyan prosecutors to annul accusations against him.

Mazen's story, and the video of his ordeal at the hands of his captors have underscored how abuse, torture, sexual violence, and killings of migrants are rampant in Libya.

The oil-rich North African country plunged into chaos following a NATO-backed uprising that toppled and killed longtime late leader Muammer Gaddafi in 2011. In recent years, it emerged as the dominant transit point for migrants from Africa and the Middle East trying to make it to Europe.