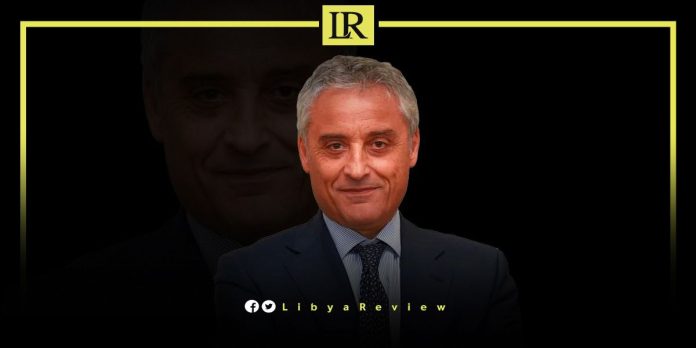 On Thursday, Italy's Permanent Representative to the United Nations, Maurizio Massari said that "Libya remains an absolute priority in Italy's foreign policy."

In an interview with the Italian 'La Voce Di New York' daily newspaper, Massari said Italy has an absolutely central diplomatic role in Libya. He pointed out, "Our approach is to support a political solution that is shared by Libyans, and the various regions of Libyan territory, with the mediation of the United Nations."

"For us, the United Nations is the only truly honest broker. The major European countries, after 2011, have taken different paths in Libya, by implementing policies that have not served the interests of stabilizing the country," he noted.

The Italian diplomat stressed the need to avoid external interference, which only delays the formation of the internal Libyan framework.

"We fully support the Special Representative of the UN Secretary-General to Libya, Abdoulaye Bathily, who has been there a few months, but we believe he's doing an important job," he added.

Massari highlighted the importance of holding elections this year, "so we trust that Bathily, within a month or two at the most, can present his roadmap here in the Security Council, so as to be able to indicate the conditions for elections in Libya. With the rules of the game shared by all actors, we are very ready to lend a hand to Bathily in his work aimed at leading the North African country to stability."

"So the times for postponements are over, and a precise roadmap for the elections will soon be needed," he stressed.

In addition, Massari affirmed that the energy agreement signed between Italy's Eni and the Libyan National Oil Corporation (NOC) will "make it possible to increase gas production to supply the Libyan domestic market, as well as guarantee exports to Europe."

The agreement was signed in the presence of Prime Minister, Giorgia Meloni, during her visit to Libya last week. "I think it was a very important agreement that will bear fruit over the next few years, and it is an agreement that will primarily benefit the Libyan people," he pointed out.

"Because this gas that will then be produced will be for the Libyan domestic market, and naturally also for export. Regardless of who wins the forthcoming elections, and we don't know because democracy is based on the uncertainty of the electoral result. But, we will respect it anyway if they are free and fair elections. I believe that whoever it is, tomorrow's government can only benefit from this agreement," he concluded.