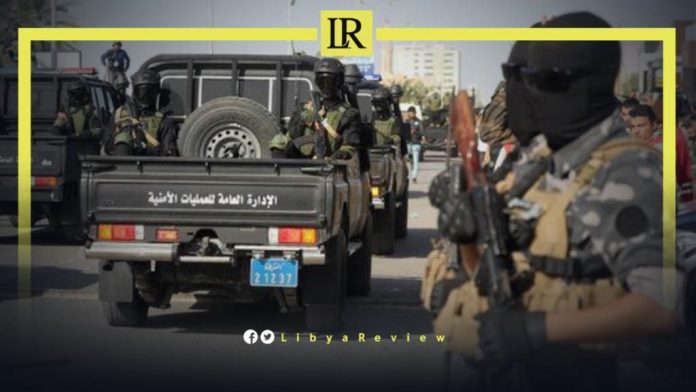 On Saturday, the Iraqi Ministry of Foreign Affairs confirmed that it is "following up with great concern" on the fate of an Iraqi girl who was kidnapped in Libya a few days ago.

In a statement, the Iraqi News Agency quoted the Spokesman, Ahmed Al-Sahhaf, as saying, "The ministry is following up with concern with the Libyan authorities to know about the fate of an Iraqi actress, Dalia Farhood who was kidnapped in Tripoli on Wednesday."

On Thursday, local media reports revealed that an unidentified armed group kidnapped Farhood from her house in the Libyan city of Janzour.

Some sources indicate that she was kidnapped by the Special Deterrence Force (SDF) led by Abdel-Raouf Kara, which is affiliated with the Prime Minister of the Tripoli-based Government, Abdel-Hamid Dbaiba.

Social media activists claimed that "the kidnapping came after she appeared in several photos and videos with Libyan journalist, Ghalia Bouzakouk, the wife of the businessman, Omar Al-Karami, at a private party without wearing a headscarf (Hijab) in Janzour city."

Notably, Libya ranked 20th among the insecure countries, according to the Numbeo Crime Index. The war-torn country was rated 62.00 in the crime index, a high rating.

Tripoli ranked 50th in the world, in the Crime Index classification for cities, and second in the Arab world, with Damascus coming first. Tripoli received 64.27 degrees on the crime index, a high crime level.

The Crime Prevalence Index aims to assess the general level of crime in 135 countries around the world. The crime index is based on several criteria; such as murder, robbery, and rape.

The United Nations Support Mission in Libya (UNSMIL) said it has documented a number of cases of illegal arrests and detention, enforced disappearances, torture, and extrajudicial killings of civilians, officials, journalists, civil society members, and human rights activists in Tripoli during the past year.

"Under international human rights law, no one may be arbitrarily arrested or detained. Torture, enforced disappearances, and extrajudicial killings are strictly prohibited, as are abductions and kidnappings," UNSMIL has said.