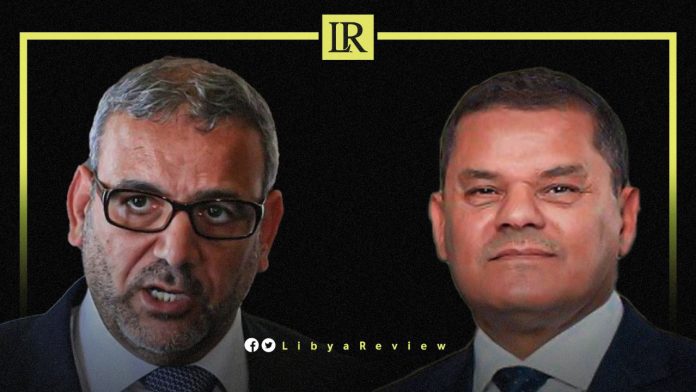 The Head of Libya's High Council of State (HCS), Khaled Al-Mishri claimed that the Prime Minister of the Government of National Unity (GNU) Abdel-Hamid Dbaiba "is the last person in Libya to think about holding elections."
He added that, "Dbaiba does not enjoy sufficient management of the GNU." He noted that the "presence of Dbaiba is the main factor of the failure of holding elections in Libya."
Al-Mishri denounced the "fragility, decline, and absence of the state," and called for foreign interference to end.
Notably, Libyan Parliament Speaker, Ageela Saleh claimed that "external interference is the cause of political instability in the country."
In an interview with Al-Sharq TV, on Saturday, Saleh added that "the Parliament is the only legislative authority in the country that has the right to take decisions and enact laws, and that the HCS has an advisory role only."
He pointed out that the "constitutional document for organizing the electoral process must be subject to a popular referendum, before it is approved." As well as adding that "the conflict of personal interests and external interference led to the continuation of the transitional stages in the country, and the disruption of the electoral process."
Saleh expressed his rejection of holding elections under the supervision of the Government of National Unity (GNU), headed by Abdel-Hamid Dbaiba.
"The elections are the only solution to end the crises in Libya," he concluded.
Earlier this month, Saleh said that he "sees an amendment to the Constitutional Declaration as a constitutional basis, upon which the Presidential and Parliamentary elections will be held."
During a session in Benghazi, Saleh continued: "We contacted the HCS, and they received a copy of the amendment proposal from us. We hope that they will support this amendment, to achieve the interest of the country and take into account all the political and economic conditions of society."