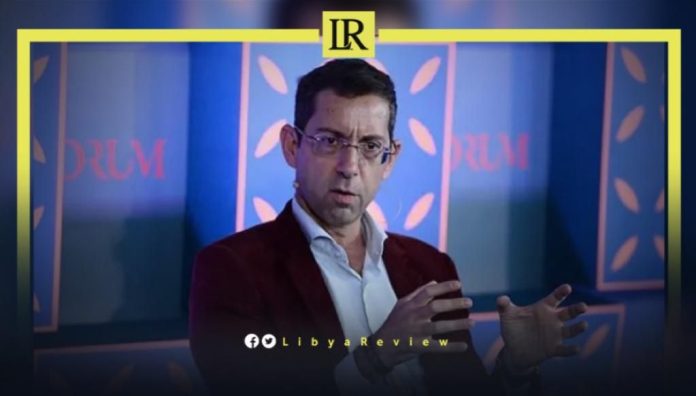 On Sunday, an Israeli professor, Gal Luft was arrested at the Larnaca International Airport, in southern Cyprus. An arrest warrant was issued by Interpol against him, on suspicion of arms trafficking to Libya and China, according to Ynet.
According to press reports, Luft was arrested at the airport, as he was boarding a plane back to Tel Aviv. He is further suspected of conspiracy to commit serious felonies, as well as making false statements and other unspecified offences, since 2015.
The suspect confirmed his arrest in a Sunday morning tweet, alleging that his arrest by Cypriot police was part of a 'politically motivated extradition request' by the United States.
Luft went on to deny accusations levelled against him, affirming that he has "never been an arms dealer" and further claiming that the US Justice Department is "trying to bury me to protect US President Joe Biden and his family."
Luft's attorney, Mordechai Tzivin echoed these claims in an interview given to Ynet on Sunday morning. According to Tzivin, the professor was targeted by Washington for information handed to law enforcement authorities in 2019, as part of a criminal investigation into Hunter Biden.
Accusing Luft of trafficking weaponry to China and Libya "would be a good way to shut him up," the attorney cynically suggested, "because he knows a lot of information on Hunter. The Senate only recently began to investigate Hunter's case and Gal's testimony, if [he is allowed to testify] will bury Hunter Biden.
"Even more so, his testimony will shift the attention toward the president himself," Tzivin claimed.
The attorney also suggested that the Democratic Party would want Luft to "disappear…If this would have happened in Russia, they would have carried out a 'diplomatic car crash,' but luckily, he is in a safe location where no one can hurt him."
Notably, the European Union's Operation, EUNAVFOR MED IRINI said, in January, that it has monitored 21 flights suspected of violating the UN arms embargo on Libya.
In its December report, IRINI said it has investigated 348 merchant vessels via radio calls and carried out 12 visits on ships with Masters' consent.
The Operation also monitored 25 airports and landing strips, in addition to 16 ports and oil terminals. Through the Crime Information Cell, the Operation issued two recommendations for the inspection of a suspected vessel in EU Member States' ports.
After the first Berlin Conference, the EU launched IRINI on 31 March 2020. It is mainly maritime-focused and tasked with implementing the UN arms embargo on Libya.