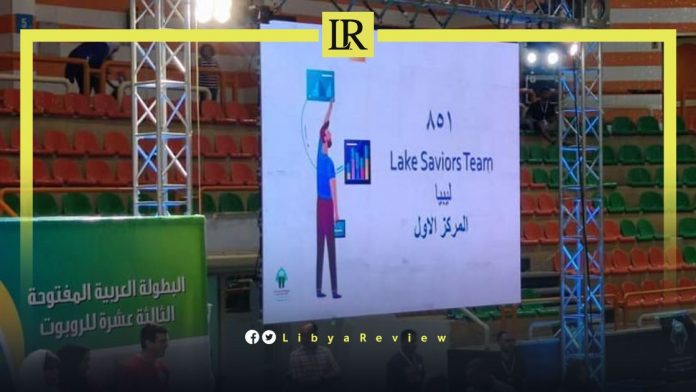 Libya won first place in the innovation competition (advanced level) during the activities of the 13th Arab Open Championship for Robotics 2022, held in Sharm El-Sheikh, Egypt.
The Fab Lab Libya team was from the Faculty of Electrical and Mechanical Technology, Benghazi. The winners included a graduate of the college; Eng. Khaled Salem Al-Warfali, and student; Moaz Hussein Ihbara. This was under the supervision of Professor Fathiya Al-Zwi, Professor Abdel-Fattah Bushnaf, and Professor Naila Al-Mangous.
The intense competition was held from 1-4 July, with Libya beating 12 other Arab nations.
The Faculty of Electrical and Mechanical Technology congratulated the winners, and praised the guidance of Professor Al-Zwi.
Notably, the University of Benghazi ranked first among Libya universities, on the Spanish Webometrics Ranking of World Universities in January 2022.
The university was also placed 161st among Arab universities, 152nd in Africa, and 3,716th in the global rankings.
The Spanish index added that Benghazi University is followed by the University of Tripoli, which was ranked 3,815th globally, and the University of Misrata which came in third locally, and 4,150th worldwide.
The University of Benghazi is a public university in Benghazi, Libya. It is one of the most important institutes of higher education in the country, and was founded in 1955 as the University of Libya.
In October last year, The President of UoB, Dr. Ezzeldin Al-Darsi, received an invitation to participate in the QS classification ceremony, between 13-14 October at Zayed University in Dubai, UAE. This is issued by the British company Quacquarelli Symonds, which originally published its rankings through the publications of Times Higher Education from 2004 to 2009 under the name 'The World University Rankings by The Times Higher Education and Quacquarelli Symonds.'