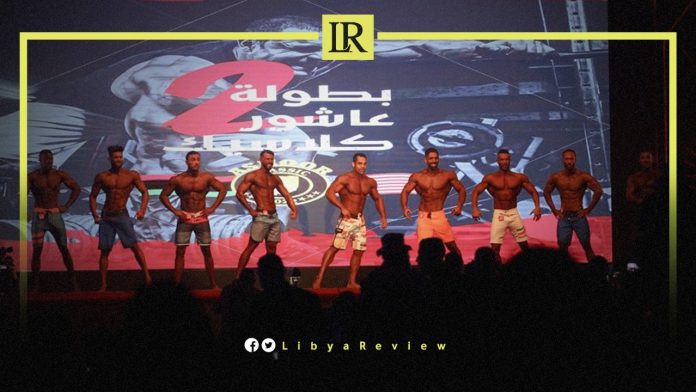 On Saturday, the Ashour Classic International Bodybuilding Championship kicked off in Libya for the first time, with the participation of 130 international athletes.
Athletes from Turkey, Iran, Egypt, Kuwait, Algeria, Morocco and Tunisia participated in the tournament, according to the Anadolu news agency.
The tournament organiser, Mohamed Ashour, Head of the Libya Association for Body Building, told the Anadolu news agency that the competition "is being organised for the first time in Libya, and through it we wanted to convey a message to the world that Libya can receive international championships."
Libyan athlete, Sanad Muhammad Al-Haddad, said, "it was a difficult competition, I won first place in the 172 cm category, and it is a strong competition (..) and it was the best tournament in terms of organisation."
Regarding his participation in the tournament, the Turkish Sarcan Kaya said, "this competition is very difficult and needs to be prepared at a certain time."
"I knew about it late, seven weeks before it was held. I am happy to participate, and the Libyans received us well," he added.
According to Ashour, the tournament gives an opportunity to winning talents and pushes them forward to represent Libya in foreign tournaments.
"It qualifies the winners of its various categories to participate in international competitions, such as the Mr. Olympia tournament that will be held in Las Vegas, United States," Ashour concluded.