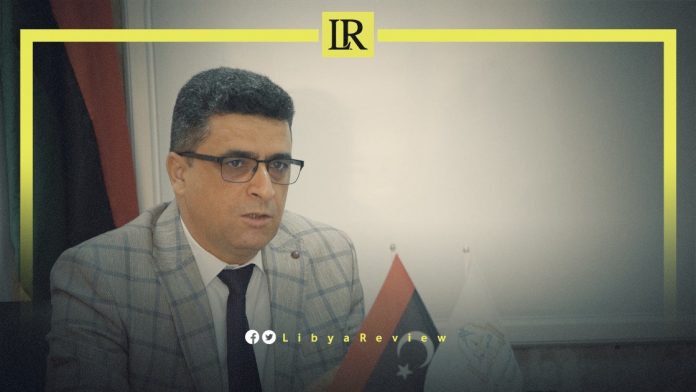 The Head of the Libyan Audit Bureau, Khaled Shakshak, called on the National Oil Corporation (NOC) to urgently transfer oil revenues to the sovereign account of the Libyan Foreign Bank (LFB).
The Head of the Libyan Audit Bureau stressed that the failure to transfer salaries will cause damage to the public interest. He added that it will cause damages related to the basic needs of society and harm the Central Bank of Libya (CBL). This will have to liquidate deposits to cover the demand for foreign exchange.
The Speaker of the House of Representatives, (HoR), Ageela Saleh, sent a letter to the NOC, to keep the oil revenues in the NOC's account in the Libyan Foreign Bank. It called on the NOC to refer to the public revenue account, temporarily, until the adoption of the budget law or the issuance of a decision to spend by the HoR.
In a related context, the United States (US) proposed a short-term mechanism to manage the Libyan oil sector and ensure its continuity.
Last Thursday, US Envoy and Ambassador to Libya, Richard Norland, said that Washington is proposing ways to manage oil revenues to help the country during the current political crisis.
Last year, the Libyan Audit Bureau decided to freeze a number of foreign exchange sales accounts in the CBL. The decision came after an "extravagance in spending for unnecessary purposes and suspicions of corruption."
On Sunday, the Libyan Audit Bureau revealed that the Government of National Unity (GNU) led by Abdelhamid Al-Dbaiba reportedly spent more than 12.4 billion Libyan dinars from March to the 31st of October for development programs. This included 369 spending orders issued by the Ministry of Finance.
In a report, the Financial Sector Oversight Department monitored government spending as part of the Development Projects and Programs for 2021. It confirmed that 80 spending orders worth 4.4 billion Libyan dinars were issued, pending approval by the CBL.
The report added that 2 billion Libyan dinars were also earmarked for the General Electricity Company of Libya (GECOL) in the same period. This while its budget was only 600 million Libyan dinars.
The Libyan Audit Bureau indicated that the government violated rules concerning temporary monthly appropriations, without specifying a ceiling for monthly expenditures. It added that 137 million Libyan dinars were transferred to the Public Services Company, although it is not funded by the public treasury.
The report concluded that it did not find an executive program to determine implementation priorities, methods, and tools in accordance with the approved standards.