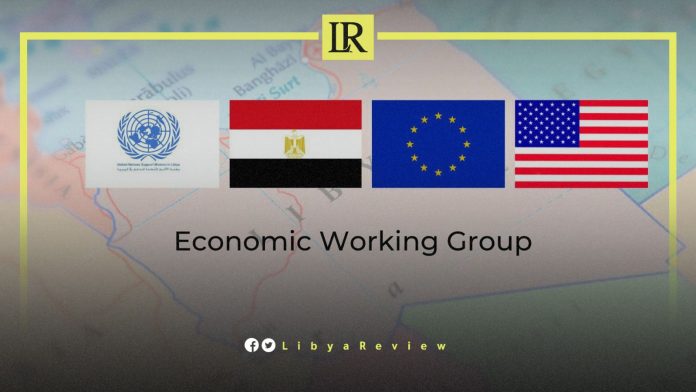 The United States Embassy in Libya said that "Libya's significant revenues should be used for the benefit of all Libyan people." It noted that "greater transparency and accountability are crucial to this effort."

This came after the Special Representative of the UN Secretary-General for Libya, and Head of the United Nations Support Mission in Libya (UNSMIL) Abdoulaye Bathily tweeted that he co-chaired the Economic Working Group (EWG) meeting alongside Egypt, the EU and the US on Sunday.

Notably, the EWG of the International Follow-up Committee on Libya discussed the importance of having "transparent and accountable public finances. As well as the progress made toward the reunification and reform of the Central Bank of Libya (CBL)."

During the meeting, Bathily said that the Libyan people "must be able to trust their leaders to manage the country's wealth appropriately."

"As next steps, I agreed with my co-chairs that the EWG will support the Libyan initiative to improve revenue management and oversight, & advocate ways to advance the CBL reforms," he tweeted.

The co-chairs underscored the need for sovereign institutions like the CBL and the National Oil Corporation (NOC) to remain independent. They urged the authorities to ensure the NOC is well-resourced to boost production, amidst high oil prices for the stability of Libya.

They also emphasized the need for transparency in government expenditures, to ensure they are well-managed for the benefit of the Libyan people.

In 2021, the CBL announced a plan to end the 7-years of division between the eastern and western banks. It said in a statement that officials had met in Tunisia, and agreed on a detailed plan to unite the bank.

They discussed the stages of the unification in accordance with the roadmap proposed by the international accounting firm Deloitte, with the completion of the international financial audit review for the Central Bank in July.

"The division complicates access to foreign exchange, impedes monetary reform, and undermines the integrity and oversight of the commercial banks," UNSMIL said.