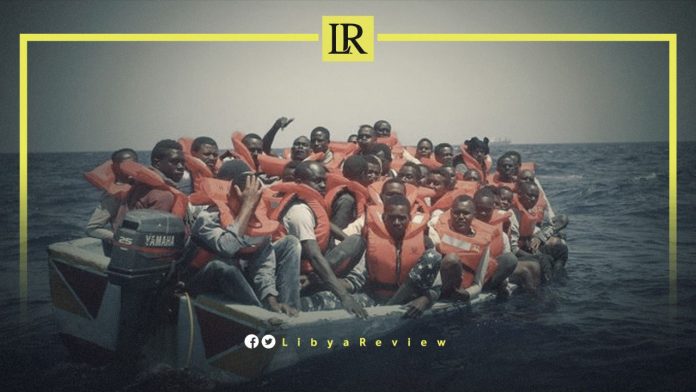 The International Organization for Migration (IOM) announced that 885 migrants were intercepted and returned to Libya during the past week.

It added that it has managed to rescue 2,850 migrants in 2023, while it recorded 56 deaths and 101 missing. Among the rescued migrants were 1,218 children, the IOM noted.

The Organization said that 24,684 migrants were intercepted and returned to Libya in 2022, while 32,425 were intercepted in 2021.

Last week, the IOM reported that at least 73 migrants were missing and presumed dead, following a tragic shipwreck off the Libyan coast on Tuesday.

In a thread on its Twitter account, the IOM added that the boat, carrying around 80 people, reportedly departed from Qasr Alkhayar on 14 February, heading to Europe.

It noted: "Seven survivors who made it back to shore in extremely dire conditions are currently in the hospital."

"So far 11 bodies have been retrieved by the Libyan Red Crescent and the local police," the IOM added.

Moreover, the European Border and Coast Guard Agency (Frontex) recorded more than 13,000 cases of illegal border crossings at the external borders of the European Union in January.

In its monthly report, Frontex added that approximately 49% of the border crossings were through the West African and Western Mediterranean routes. This is a decrease compared to January 2022, due to the harsh weather conditions affecting the departures.

The agency indicated that migrants continue to leave from Tunisia, Libya, and Turkey, noting that the total number increased by half. This amounted to 4,500, despite the decrease in the percentage of arrivals, compared to the same month last year.

In January, an Italian Coast Guard official stated that 53,000 migrants arrived in Italy by sea, from Libya in 2022. This is an increase of 70% compared to 2021, according to the AKI news agency.

This was stated by Admiral Giuseppe Aulicino, Head of the Plans and Operations Department of the General Command of the Italian Coast Guard. He told a hearing of the Constitutional Affairs and Transport Committees that NGO ships operating on the Cyrenaica-Lampedusa line had rescued more than 11,000 people, 34% of who departed from western Libya.

He noted that a total of 105,000 migrants arrived by sea in 2022, an increase of 56% over the previous year. 1,401 of them departed from Algeria, and 32,000 from Tunisia, an increase of 60% compared to 2021.