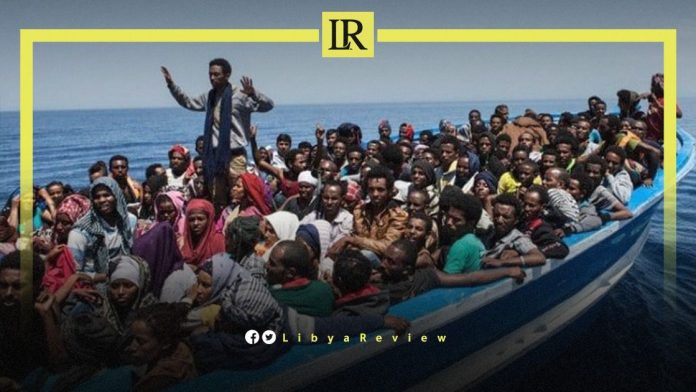 On Tuesday, at least 12 Sudanese migrants were reported dead or presumed dead off the Libyan coast, while dozens remain missing after their overloaded boat sank in the Mediterranean, according to the Sudan Tribune news website.

Citing a Sudanese aid worker, the website stated that 95 Sudanese and 10 other African migrants set off on a rubber boat at dawn on Tuesday, in the Al-Alous neighbourhood of Al-Khums to cross to Europe.

Malik Aldigawi, an official of the Voluntary Humanitarian Return programme from Libya, said that rescue teams recovered 11 bodies, and survivors were transferred to the Al-Zawiya Hospital, while dozens are still missing.

He added some survivors were arrested and transferred to a centre for illegal migrants in Al-Khums.

A survivor died of hypothermia after their transfer to the refugee centre, the Sudanese humanitarian worker disclosed. He pointed out that seven boats loaded with migrants attempted to cross to Europe during the winter session.

Last week, at least 73 migrants are missing and presumed dead after their boat sank off the Libyan coast, according to the UN's International Organization for Migration (IOM).

Only seven people survived Tuesday's shipwreck but are in "extremely dire conditions" in a hospital. So far 11 bodies have been recovered by the Libyan Red Crescent and police.

The boat was heading to Europe on a route the IOM has called "the world's deadliest migratory sea crossing".

More than 130 people have already died this year making the dangerous journey over the Mediterranean sea. The IOM added that more than 1,450 deaths were recorded by its Missing Migrants Project last year.

"This situation is intolerable," said Safa Msehli, a spokesperson for the group.

Msehli said more efforts were needed to "increase search and rescue capacity, establish clear and safe disembarkation mechanisms as well as safe and regular pathways to migration to reduce dangerous journeys".