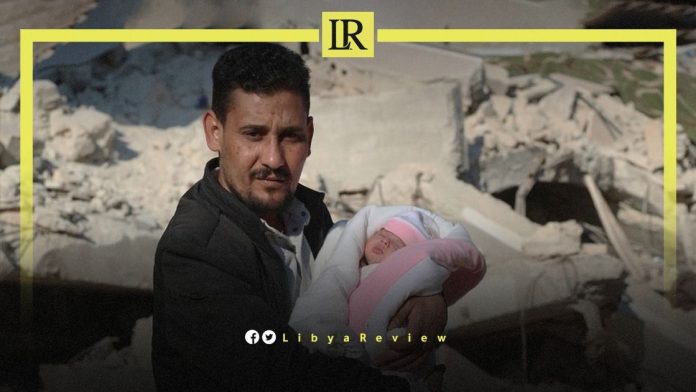 A trio of siblings from Libya helped deliver three babies in the aftermath of the deadly earthquakes that struck Turkey two weeks ago, according to TRT news channel.

"All of them were normal deliveries," Karima Atoumi, a medical doctor and part of a 105-member Libyan mission to quake-hit Turkey, told the Anadolu news agency.

A graduate of Tripoli University, Karima told Anadolu that the doctors and their paramedical staff mostly catered to expectant mothers and children.

"We conducted ultrasonography tests as well, and dealt with problems like cold and dehydration," she said. Her sister, Reema, said that they were also forced to perform abortions.

According to data released by the Turkish Health Ministry, nearly 6,500 babies were born in southeastern Turkey, since the powerful twin earthquakes shook the region on 6 February.

Mohamed Atoumi, the brother of two doctors, has been assisting his sisters at a field camp in Hatay since they landed in Turkey on 7 February.

Serving as a paramedic since 2018, Mohamed said he also served in field hospitals during the war in Libya, while his sisters were posted to the Tripoli Medical Center.

"The Libyan team included staff from the country's Emergency Medicine and Support Center (EMSC), Libyan Military Medical Corps, detectives and search and rescue personnel," said Dr. Abdul Malek Marset, the mission's Spokesman. They also brought four professionally trained sniffer dogs to aid them.

Last week, Libya's Tripoli-based government sent additional shipments of humanitarian aid to Turkey and Syria, as part of its support for the victims of the earthquake that struck the two countries.

In a statement, the government's Hokometna social platform said that a sixth shipment, which included food, medicine, shelter supplies, and medical equipment for the two peoples was delivered.

At least 41,120 people were killed and thousands of others injured by the earthquakes that hit Turkey and Syria on 6 February.