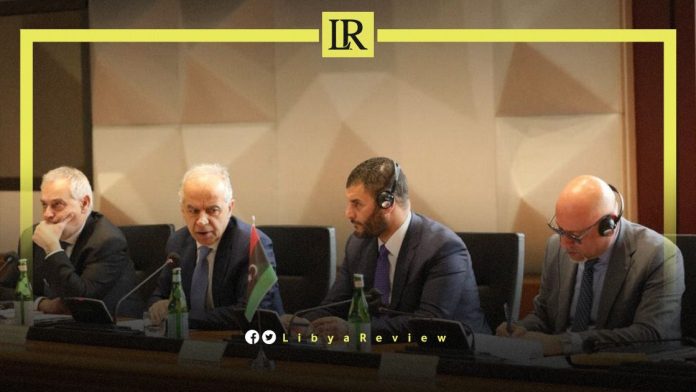 On Wednesday, the Libyan-Italian Joint Technical Committee of the two Ministries of Interior held its first meeting in Rome. This was to follow up on the developments of the illegal immigration file, and border security.

The meeting was held in the presence of the Libyan and Italian interior ministers. It discussed Libya's plans to address smuggling, drugs, cross-border crime, and terrorism.

Earlier in February, the United Nations Development Program (UNDP) signed an agreement with Italy to support its "PEPOL" project, which aims to provide technical and advisory support for the electoral process in Libya.

This took place at the headquarters of the Libyan High National Elections Commission (HNEC), in the presence of HNEC Chairman, Emad Al-Sayeh.

UNDP Resident Representative in Libya, Marc-André Franche signed, and on the Italian side, the Ambassador to Libya, Giuseppe Buccino.

PEPOL is implemented by the United Nations Electoral Support Team (UNEST), comprising experts from UNDP and the UN Support Mission in Libya (UNSMIL). Under the strategic guidance of the Mission, UNEST provides direct, on-site technical advice and support to HNEC Commissioners and their staff. In particular, the project is designed to:

Support the planning, preparation for, and conduct of electoral events.

Develop HNEC institutional and staff capacities to conduct electoral processes that are transparent, credible, and promote inclusive participation.

Promote public participation in electoral processes – particularly among groups who are prone to exclusion.

Raise electoral awareness of local partners and institutions, equipping them to perform their roles effectively.

Libya has been in chaos since a NATO-backed uprising toppled longtime leader Muammar Gaddafi in 2011. The county has for years been split between rival administrations, each backed by rogue militias and foreign governments.

The current stalemate grew out of the failure to hold elections in December, and the refusal of Prime Minister Abdel-Hamid Dbaiba, who is leading the transitional government, to step down. In response, the country's eastern-based Parliament appointed a rival Prime Minister, Fathi Bashagha, who has for months sought to install his government in Tripoli.