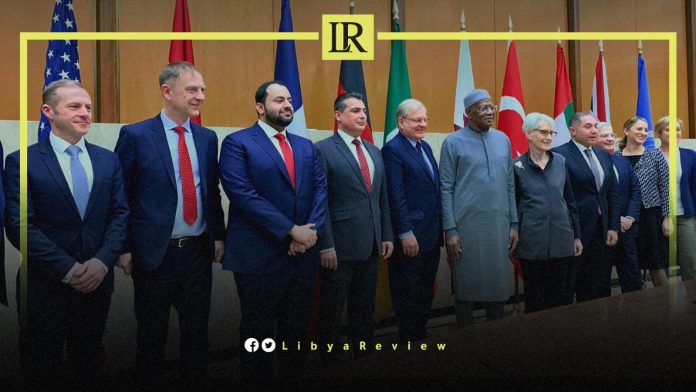 On Thursday, the United States hosted the UN Special Representative to Libya, Abdoulaye Bathily and senior officials from Egypt, France, Germany, Italy, Qatar, Türkiye, the UAE, and the UK. This was to discuss the Libyan people's demand for Presidential and Parliamentary elections.

According to a statement by the US Department of State "ahead of his briefing to the UN Security Council, Special Representative Bathily updated participants on his consultations with Libyan leaders and institutions, in order to promote consensus leading to elections in 2023."

The participants took note of the achievements made by the Libyan Parliament and High Council of State (HCS) in the recent Egyptian-led negotiations on a constitutional basis for elections. They also discussed the next steps in finalizing election preparations.

In remarks to the visiting officials, Deputy Secretary of State, Wendy R. Sherman underscored the need to "help make 2023 the year of free and fair Libyan elections."

On Thursday, the United States Embassy in Libya announced that USAID Representative, John Cardenas and his Deputy, Nathan Park held talks with members of Libya's High National Elections Commission (HNEC) in Tripoli.

The two sides discussed the "importance of holding credible and transparent elections, ensuring women's empowerment and participation, and opportunities for continued assistance to the HNEC," the Embassy tweeted.

"The U.S. continues to stand with the Libyan people in their desire for a democratically elected government that can deliver the peace and prosperity that they deserve," it added.

The US delegation's first visit comes within the framework of the international community's support for a democratic solution in Libya.

The meeting also discussed the support USAID is able to provide to HNEC, in managing and implementing elections.

The guests praised the efforts made by HNEC to provide ideal conditions for holding elections, in accordance with the highest international standards. They affirmed that international support for these efforts will continue until elections are held in Libya.

In turn, the HNEC members expressed their appreciation for the support of the international community. As well as reiterating their goal to end the transitional phase through a transparent electoral process that is acceptable to all parties, and fulfils the aspirations of Libyans for a stable and democratic state.