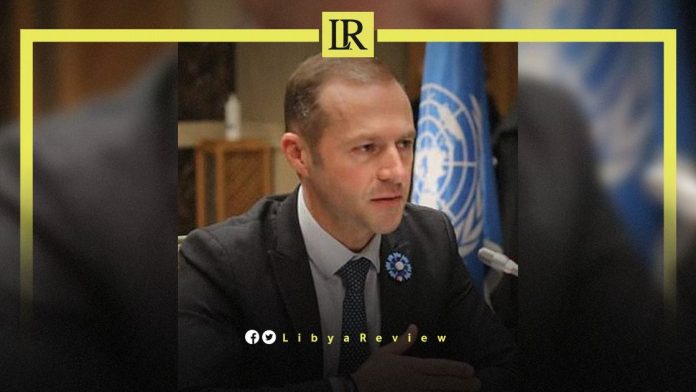 Paul Soler, the Special Envoy of French President, Emmanuel Macron to Libya said that Libya's 5+5 Joint Military Commission (JMC) will hold a meeting in Paris soon.
He added that the meeting "will be an opportunity to set clear goals for the military track, in order to achieve sovereignty and border security. As well as the withdrawal of foreign forces from Libyan territory."
The French diplomat noted that France's priority is "the security and peace of Libya and the region, and the restoration of full sovereignty for Libyans over their territories."
He explained that France "exerts a great effort in supporting the military track, in cooperation with the United Nations Mission in Libya (UNSMIL). Despite the fragile security situation in Libya, the interim ceasefire agreement of October 2020 is still holding."
He pointed out that the last meeting of the JMC in Tunisia, on 8 December, was under the auspices of the French Presidency.
Soler explained that the meeting resulted in a "positive dynamic" that led to an agreement to establish joint forces to implement plans for disarmament and reintegration of combatants.
In December, Soler discussed with the Deputy Head of the Libyan Presidential Council (PC), Abdullah Al-Lafi the latest developments in the political situation in the country.
During a telephone call, the two parties discussed working to establish a mechanism for distributing financial resources in a transparent and fair manner, according to the PC's media office.
They also discussed the security track, supporting the JMC, and implementing the withdrawal plan for mercenaries and foreign fighters.
Al-Lafi stressed the importance of the national reconciliation project, as an essential tributary to achieving stability in Libya. This is necessary to reach a political solution that contributes to holding elections, according to a constitutional basis.
In turn, Soler affirmed his support for the efforts of the UN Envoy and the Presidential Council, in order to find solutions that would lead the country to stability and elections. He confirmed that France supports all solutions that come with a comprehensive agreement in which all parties participate.