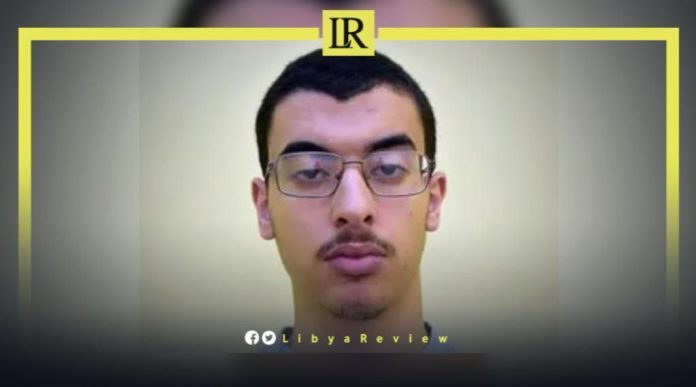 A Muslim preacher who was close to the Manchester bomber had been suspected by MI5 of being a radicaliser more than a decade earlier, the BBC reported.
It added that it will publish a public inquiry this week, on how Salman Abedi was radicalised, and whether UK security services missed chances to stop him.
The preacher, Mansour Al-Anezi had been investigated before, when another close associate of his tried to carry out a suicide bombing in Exeter in 2008. Al-Anezi died in prison in 2016 before the arena attack.
Salman Abedi carried out the bombing on the ninth anniversary of the Exeter attack.
The officer who led the investigation, Detective Chief Superintendent Simon Barraclough told the arena inquiry that the relationship between Al-Anezi and Abedi was "clearly a connection of significance," but police were unable to establish exactly what it was.
Al-Anezi regularly led prayers at a Plymouth mosque frequented by the Exeter bomber, a Muslim convert called Nicky Reilly, then aged 22. Reilly was the only one injured when a nail-bomb partially exploded in the toilet of a busy restaurant, as he was preparing to detonate three devices.
AI-Anezi, said to be 43 and from Kuwait, came to the UK in 2000. He initially stayed in Manchester, before moving to Plymouth.
Investigators in Devon were warned by MI5 when Al-Anezi moved there. He was monitored at a Plymouth mosque where he preached, and MI5 collected intelligence on his activities.
Simon Hall, a Cambridge lecturer who was previously a BBC correspondent in south-west England, recalls witnessing a surveillance operation around Al-Anezi in the months after the Exeter attack. He claimed he was asked not to approach Al-Anezi in Plymouth one day by plain-clothed investigators, who were waiting for him at the same location.
According to the BBC, Al-Anezi was in telephone contact with Hashem Abedi, who worked with his brother Salman to plan the attack.
Salman was at Al-Anezi's bedside when he died in a Plymouth hospital in January 2017. Another close associate of his was also present, and told the BBC that Abedi was in tears
Both brothers attended Al-Anezi's funeral in Manchester. The following day, they took a major step in their bomb plot by buying chemicals used to make explosives.
A 2009 asylum judgment, released to the BBC, reveals Al-Anezi accepted arriving in the UK on a "fake passport" under the name Nasar Al Ajmi, but he claimed the document was destroyed and he could not recall the airport he arrived at.
The UK government argued he "wished to conceal information" and had "fabricated his claim for asylum". But he had argued that he was a Bedouin – a minority in Kuwait – and gave accounts of persecution. The judge at his appeal accepted his accounts were credible.
Notably, the Declassified UK website reported that Abedi and his family were part of militias benefitting from British covert military support in Libya, six years before he murdered 22 people at the Manchester Arena in 2017.
One of Salman Abedi's close friends, Abdalraouf Abdallah had fought in the 2011 Libyan civil war, for the main militia the UK helped to take over the Libyan capital.
Abdallah told the Manchester Arena inquiry he was trained by NATO at the time – a claim NATO denies.