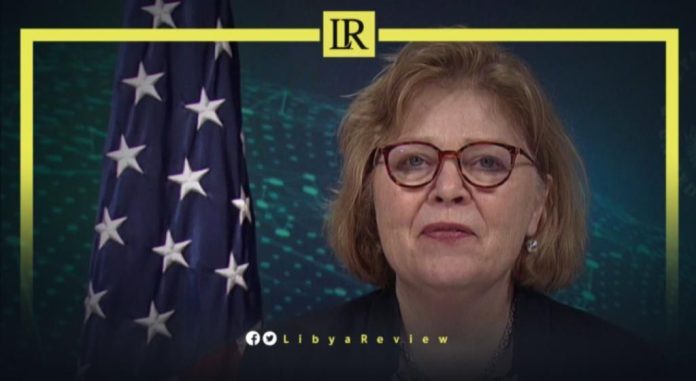 On Thursday, UN Assistant Secretary of State, Barbara Leaf said that the UN Envoy to Libya, Abdoulaye Bathily's new political push was "an excellent opportunity" to move towards elections in Libya this year.

In statements to Reuters, Leaf talked about her visit to Libya this week, where she met Libyan leaders "to convey very forthrightly our expectations."

She added that "despite scepticism after years of failed efforts to get Libyan political leaders to accept elections that might end their power, Bathily had 'eyes wide open' about the challenges."

Leaf stated that "unlike in the past, the international community was more aligned over Libya." She said that "while there was no push yet for sanctions against spoilers, that might come eventually."

During their meeting, Bathily discussed the latest developments in the political situation, and ways to facilitate holding elections in 2023.

"I was pleased to meet Assistant Secretary Leaf of the US today at UNSMIL. We exchanged views on how to further the political process in Libya to lead the country to elections this year. I expressed appreciation for the US support to the work of UNSMIL in Libya," Bathily tweeted.

On Monday, the US diplomats held a meeting with the Commander-in-Chief of the Libyan National Army (LNA), Field Marshal Khalifa Haftar to discuss the political situation in Libya.

They discussed political developments in Libya, and the importance of supporting the efforts of UNSMIL. This is through coordination with the Libyan Parliament, and the High Council of State (HCS) to prepare the electoral laws required to hold Presidential and Parliamentary elections in 2023.

On 27 February, Bathily announced an initiative aimed at enabling legislative and Presidential elections this year, and will set up a high-level steering panel, he told the United Nations Security Council earlier this month.