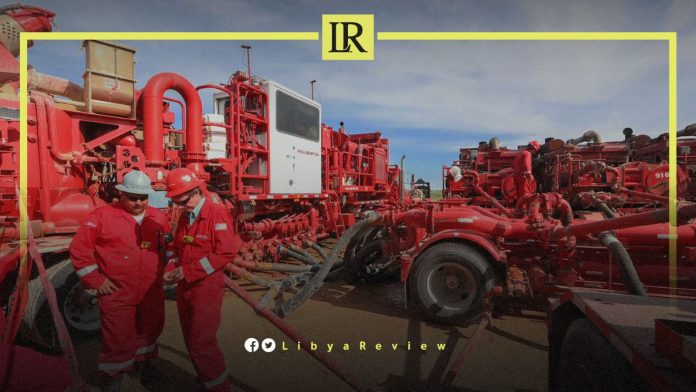 The Wall Street Journal (WSJ) published a report, stating that Halliburton and Honeywell International Inc. are hammering out $1.4 billion dollars worth of deals, to develop an oil field and refinery with the National Oil Corporation (NOC) of Libya.

Libya has the largest known oil reserves in Africa. Italy's Eni is planning investments aimed at replacing nearly half of the gas it was importing from Russia, with gas from Algeria and Libya.

Chevron is also looking to seal an energy exploration deal in Algeria, WSJ reported last month that the US oil giant announced a sizable natural-gas discovery in Egypt.

Geoff Porter, President of US-based North Africa Risk Consulting Inc.: "North Africa has been slow to develop its potential because of political risks, either related to insecurity or bureaucracy," but with Europe needing to replace Russian energy, "this is their moment."

Western oil executives say they see a more stable political climate in North Africa. Especially in countries such as Libya, where fighting between local militias has been subdued in the past two years, following nearly a decade of civil war.

"I think we can be a good replacement for Russian gas to Europe," NOC Chairman, Farhat Bengdara. said.

The state-owned company is expected to soon sign a $1 billion dollar agreement with Halliburton that will allow the firm to rebuild the Al-Dhara oil field, according to Bengdara.

The report added that Bengdara said the oil field in central Libya was destroyed by Islamic State militants in 2015. It is now run by ConocoPhillips and TotalEnergies SE. It would be one of the biggest deals for the US oil-services giant clinched in the Middle East and North Africa in recent years.

The NOC and Honeywell are set to unveil a contract related to the construction of a refinery in southern Libya, Bengdara and a spokesman for the American firm said. The initial deal, expected to be announced this weekend, is for the design of the plant, the spokesman said. This would be followed by a $400 million dollar pact to build the entire plant.

Libya relies heavily on its oil resources for income, although it has struggled for years to turn its own crude into fuel, making it largely dependent on costly gasoline imports.

As of last year, the North African nation was divided politically again, with a United Nations-appointed Prime Minister, Abdel-Hamid Dbaiba remaining in Tripoli, and a rival Prime Minister in the country's east. The country is again pushing to hold Presidential and legislative elections this year after plans fell through in 2021.