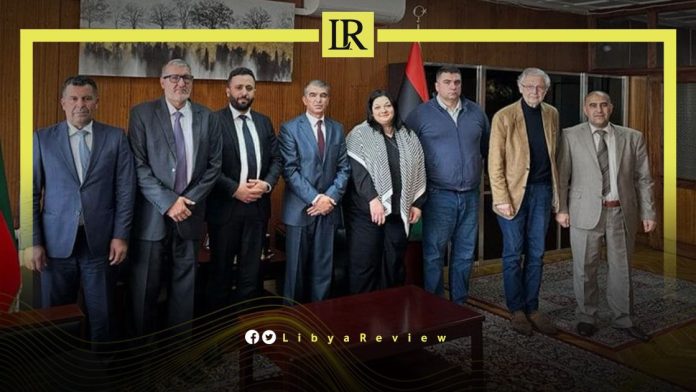 The Libyan Ambassador to Bulgaria, Abu Bakr Saeed met with a delegation from the General National Maritime Transport Company (GNMTC), and a team from the law firm assigned to the case of the "Badr" oil tanker, which remains detained in Bulgaria.
The legal team explained that several judicial rulings have been issued, supporting the right of the Libyan state to recover the tanker. They affirmed their keenness to end the case as soon as possible, according to a statement by the Libyan Embassy in Bulgaria.
It was agreed to continue coordination and cooperation between the Embassy, the GNMTC, and the legal team. This is so that Libya's state shipping company "can lift the seizure imposed on the oil tanker, and return it to the homeland."
The Bulgarian authorities seized the tanker in November 2017. This was after a lawsuit was filed by a Bulgarian contracting company, demanding debts owed by the Libyan state since 1992.
In another context, Ambassador Saeed met with the Bulgarian Foreign Minister, Nikolay Milkovm on Thursday.
The two sides discussed the restoration of dialogue at the highest political level and the possibilities for deepening bilateral cooperation in all areas of mutual interest.
According to Bulgarian News Agency (BTA), the meeting "discussed in depth a number of issues of importance to both countries in the fields of energy, healthcare, education, and new technologies."
The meeting was held in the context of the celebration of the 60th anniversary of the establishment of diplomatic relations between Libya and Bulgaria. The two countries united around the need to "carry out a comprehensive review of the contractual legal framework, and its updating in line with the requirements of modern realities."
They also discussed the possibility of restoring the activities of the Bulgarian diplomatic mission in Tripoli, Libya.