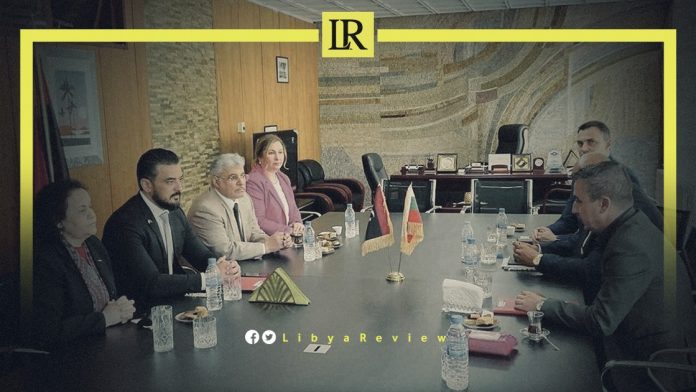 The Chargé d'Affairs of the Libya Embassy in Bulgaria met with the Bulgarian Minister of Energy. They discussed the future of energy in the regional and international arena.
The meeting was also attended by several Arab and African Ambassadors, including the Ambassadors of Morocco, Kuwait, and Iraq.
During the meeting, they discussed some important issues related to the future of the regional and international energy sector.
According to LibyaHerald, the General Electricity Company of Libya (GECOL) announced that the first unit of the Tripoli West Power Plant is "about to enter production."
It stated that the completion rate has reached 90% on the project. The company is relying on the station to cover a large part of the national power deficit. The production capacity of Tripoli West is estimated at 670 megawatts.
GECOL began implementing the Tripoli West project as a ''fast track'' project, giving it procedural and financial priority in May 2021. This was part of a strategic plan to raise the production capacity of the public network in various regions of the country. This was to cover the generation deficit and greatly reduce or eliminate frequent power outages during peak periods.
Moreover, incumbent Prime Minister, Abdel-Hamid Dbaiba had promised upon taking office in 2021, that there would be no more power cuts during the peak summer season in 2022.
Recently, Italian Prime Minister, Mario Draghi said that Libya could be a huge supplier of gas and oil to Italy, and Europe.
This came during Draghi's conversation with US President, Joe Biden at the White House on Tuesday, according to the Italian website "Decode 39".
Addressing the US President, he added: "We must work together to achieve stability in the country."