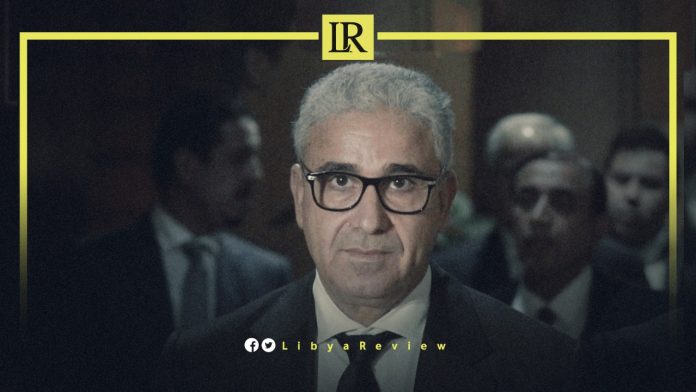 Libyan Prime Minister-designate, Fathi Bashagha has begun consultations to form a new government for the country. This comes despite the refusal of the current Prime Minister, Abdel-Hamid Dbaiba to hand over power before elections.
In a speech on Monday, the Libyan PM described the formation of his government as a "heavy and grave task that will include all Libyan parties. The new government will represent the true meaning of effective political participation from everyone."
Bashagha also confirmed that he would submit his government to the Libyan Parliament, for a vote of confidence, "at the specified time." He pointed out that his assignment came, "after a historic agreement between the Parliament and the High Council of State (HCS)." He called on the Libyan people to support him.
The Libyan PM-designate stressed the necessity of holding the elections as scheduled, and pledged not to run in the upcoming Presidential elections.
He pointed out that, "the process of transferring power will take place in accordance with legal and constitutional mechanisms, by peaceful means, and without obstacles." He explained that Dbaiba is "a civil and respected figure who does not like wars, and believes in the peaceful transfer of power."
On Thursday, Speaker of the Libyan Parliament, Ageela Saleh announced that they have unanimously appointed Fathi Bashagha as the new Prime Minister.
Bashagha hails from the city of Misrata, and was the Minister of Interior of the previous Government of National Accord (GNA). He was a member of the Misrata Military Council, and fought against Muammar Gaddafi during the 2011 uprising.
Notably, Dbaiba said in a speech this week that he would not hand over power until after elections. "Only elections will end the transitional stages," he claimed.
Dbaiba was appointed in March as head of the UN-backed Libyan GNU. This was tasked with uniting the country's divided institutions, and overseeing the run-up to elections scheduled for December 2021.
However, the PM reneged on his pledge to not run in the elections, and his candidacy was one of the main controversies that eventually brought the process to collapse.
Observers fear that Libya will return to having two opposing governments, given Dbaiba's refusal to cede power to a rival government.