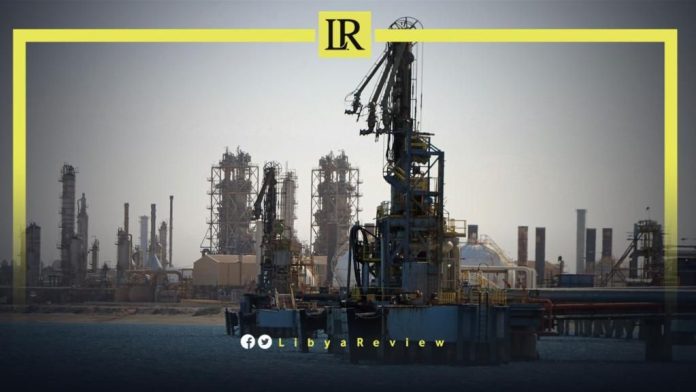 Libya's National Oil Corporation (NOC) announced that offshore oil and gas fields produce one billion cubic feet of gas, and 42,500 barrels of oil.

In a statement, the NOC confirmed that the Bouri field is the largest offshore field in the Mediterranean, producing about 23,500 barrels of oil per day. The Bouri field is managed by the Mellitah Oil and Gas Company (MOGCO) and is located 120 km north of the Libyan coast in the Mediterranean.

The NOC noted that the Bouri field's production began in 1988, after its discovery in 1976.

The Corporation indicated that the production of the Al-Jurf field which is located 130 km northwest of the city of Tripoli, reaches 19,000 barrels per day.

The Bahr Essalam Gas field produces 1.4 billion cubic feet of gas per day. It is located 110 km from the Libyan coast, and has been managed by MOGCO since 2005.

Notably, the NOC noted that daily oil production increased by 11,000 barrels, recording 1,211,000 barrels, compared to 1,200,000 barrels on Thursday.

In a statement on production, the NOC added that condensate production amounted to 52,000 barrels during the past 24 hours.

During the third regular meeting, the members of the Supreme Council for Energy Affairs approved the NOC's plan for the 2023-2027 period. They affirmed their support for the Corporation, for uniting efforts to launch the alternative energy project, and for resolving any difficulties that stand in the way of its launch.

Last month, NOC Chairman, Farhat Bengdara said that the installation of the South Oil Refinery will begin within 36 months.

Bengdara added that the capacity amounts to 30,000 barrels from the Sharara field.

He discussed "increasing the production of the Zawiya refinery, solutions for the Ras Lanuf refinery, and evaluating the work of the rest of the refineries," with the American Honeywell-UOP consortium. A memorandum was signed in this regard.