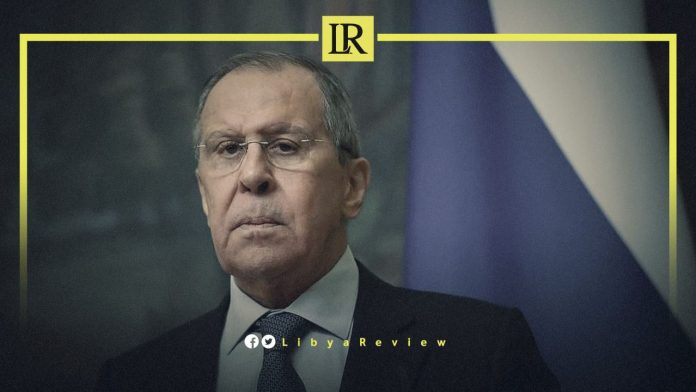 On Friday, Russian Foreign Minister, Sergey Lavrov confirmed, after talks in Ankara with his Turkish counterpart, Mevlut Cavusoglu "the unity of the two countries' goal with regard to the Libyan crisis."

In a joint press conference, Lavrov said: "Among the regional issues, we discussed the Libyan file, especially after this country was destroyed by aggression by NATO. There have been several attempts to reform the country by the European Union and regional countries, but the work is still not progressing at the desired pace. We have one goal with the Turkish side, which is to unite the Libyan forces and build the Libyan state on this basis."

"The time has come to hold transparent and fair elections in Libya, and for all parties to unite," Cavusoglu stated.

Last month, Russian Deputy Foreign Minister, Mikhail Bogdanov said that Russia's Ambassador to Libya, Aydar Aganin will head to Tripoli, where the Russian diplomatic mission intends to resume its work.

Bogdanov, who also serves as the Russian President's Special Representative for the Middle East and Africa, added that Moscow is "counting on ensuring the security of its diplomatic mission in Libya."

"The Ambassador of the Russian Federation will go to Libya." He added that they consider the matter an important priority, according to the TASS news agency.

Earlier, Bogdanov said that Russia plans to reopen its Embassy in Tripoli soon, and plans to open a Consulate-General in Benghazi, Libya's second-largest city.

Libya has been in chaos since a NATO-backed uprising toppled longtime leader Muammar Gaddafi in 2011. The county has for years been split between rival administrations, each backed by rogue militias and foreign governments.

The current stalemate grew out of the failure to hold elections in December 2021, and the refusal of Prime Minister Abdel-Hamid Dbaiba, who is leading the transitional government, to step down. In response, the country's eastern-based Parliament appointed a rival Prime Minister, Fathi Bashagha, who has for months sought to install his government in Tripoli.