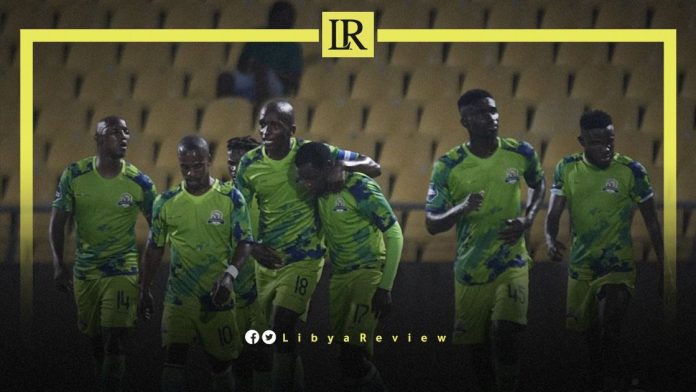 Rufus Matsena and Tebogo Amos Dhlomo, two Marumo Gallants F.C. staff members who were imprisoned in Libya are scheduled to return home. This comes after their CAF Confederation Cup match against Libya's Al Akhdar on 19 March, after which they were detained.

Team physio Dhlomo, and team media officer Matsena have been detained for more than two weeks. A mediation conference with officials and representatives from various organisations was held on Thursday.

The club's management confirmed that the travel documents for the two employees have been returned, and that both are ready for their much awaited return to home. They are expected to arrive in Johannesburg over the weekend.

Notably, efforts were underway to increase diplomatic pressure and secure the release of two Marumo Gallants club leaders, who have been detained in Benghazi.

Siphosezwe Masango, the South African Ambassador to Tunisia, who has been working to obtain their release discussed the men during a meeting with the Libyan Ambassador to South Africa.

"We specifically asked the department to speak with the Libyan Ambassador, and engage Libya via all diplomatic channels," Masango added.

Club chair, Abram Sello claims that Matsena and Dhlomo are being "kept captive" by Dr. Ali Elzargha, the proprietor of a hotel in Libya. Sello said that Elzargha was attempting to extort money from him.

Sello requested aid in a letter to Naledi Pandor, Minister of International Affairs, last week. Lunga Ngqengelele, her Spokesman, acknowledged receiving the letter, but denied knowing about the meeting with the Libyan Ambassador.

Sello said that Elzargha assisted his team in purchasing tickets for the 19 March Caf Confederations Cup game in Libya. In the Martyrs of February Stadium in Benghazi, Gallants fell short of Al-Akhdar 4-1 in their group-stage encounter.

He said that while Gallants' research revealed the tickets were worth R6,000 apiece, the invoices the club was provided represented inflated values to the tune of R35,000 for each ticket. Sello said Elzargha requested R700,000 in exchange for releasing Matsena and Dhlomo.