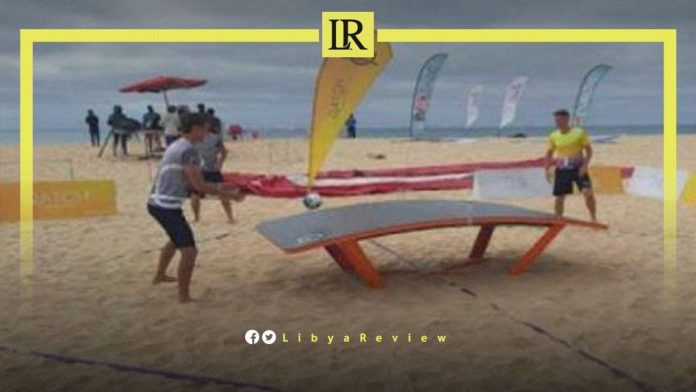 The Libyan beach games team will participate in the second edition of the African Beach Games, which will be held in Tunisia from 24 to 30 June.

The Libyan team will participate in seven games; including beach soccer, handball, swimming, rowing, wushu, basketball, and beach volleyball.

The committee held its second meeting with the participating sports federations. It discussed the organizational and technical procedures of the participating Libyan team.

The committee demanded the participants "expedite the sending of personal photos and a copy of the passports of the technical and administrative staff, and the players participating in the tournament."

In November, the President of the Association of National Olympic Committees of Africa, ANOCA attended the signing of the hosting agreement of the Second African Beach Games billed for the city of Hammamet, Tunisia.

The document was signed by the Minister of Youth and Sports of Tunisia, Kamel Deguiche, ANOCA President Mustapha Berraf, and the President of the National Olympic Committee of Tunisia, Mehrez Boussayene. The ceremony took place at the Tunisian Ministry of Youth and Sports, and followed an inspection tour of the selected Games venues. The Yasmine Hammamet resort will play host to over 1,000 participants, representing the 54 ANOCA member countries.

While expressing his deep gratitude to ANOCA, Deguiche noted that the choice of Hammamet was an honour for the country. He gave assurances as to the commitment of Tunis to ensure the organisational success of the event. As well as pointing out that: "This sports and cultural festival of African youth will be a great success thanks to the organisational conditions, which will be up to expectations."

On his part, Berraf highlighted Tunisia's expertise in organising major international sports events, as a merit for the country.

"The 2023 African Beach Games are an opportunity for Tunisia to regain its role as an international sports hub, and highlight the importance of multidisciplinary sports competitions as a driver of development, stability, and peace. Once again, the African Beach Games will, like all multidisciplinary games, especially the Olympic Games, demonstrate the power of sport to unite people, and uphold the values of friendship, solidarity, and peace," he concluded.