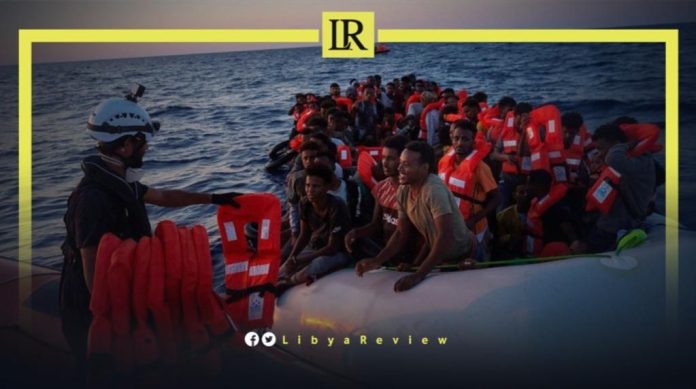 On Thursday, the Italian police confirmed that the majority of illegal immigrants who arrived in 2022 are from Libya at 53,310 followed by Tunisia at 32,371.

In a report, the Italian Police Department said that there has been a 55% increase, via the sea compared to last year.

It noted that the number of illegal immigrants who arrived from 1 January to 31 December 2022 amounted to 105,131.

According to the report, the peak of migrant flows was recorded in August, when 16,816 migrants disembarked.

In January, the Head of the third section for plans and operations of the General Command of the Port Authorities, Admiral Giuseppe Aulicino commented on the issue. "There are two lines of immigrants influx in Libya: the Tripolitania region: 33,000 immigrants departed from there, and the Cyrenaica region, from which 20,000 migrants departed. In addition to the eastern Mediterranean route (Turkey, Egypt, Lebanon, and Syria) that saw the arrival of 17,000 immigrants," he said.

Notably, the large majority of the migrants transiting through Libya, are en route to Europe. This has contributed to the development of well-established and resilient smuggling and trafficking networks in Libya.

Last month, Italian lawmaker, Tommaso Foti claimed that "nearly 700,000 migrants are in Libya awaiting an opportunity to set out by sea toward Italy."

In televised statements, the parliamentary whip from Italian Premier Giorgia Meloni's far-right Brothers of Italy party said that "the Italian Secret Service estimated that 680,000 migrants were in Libya, many of them in detention camps. They are eager to sail across the central Mediterranean sea in smugglers' boats," according to The Associated Press (AP).

On the other hand, the International Organization for Migration in Libya (IOM) said earlier this week that 3,897 migrants were intercepted in the Mediterranean and returned to Libya, in 2023.

The IOM added that 236 migrants died at sea, while 174 people were missing. Among those intercepted were 99 children and 181 women.