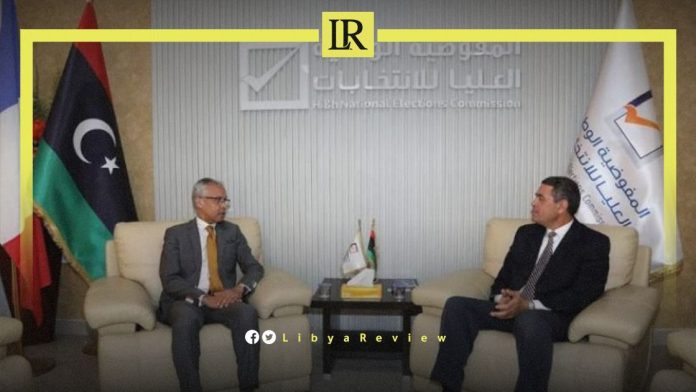 On Tuesday, Libya's High National Elections Commission (HNEC) marked the fifth anniversary of the terrorist bombing of the commission. This was the worst such attack in years, and aimed to disrupt a nationwide vote planned for later that year.

In a statement, HNEC said, "We are passing through this painful memory when the commission's headquarters was targeted by a terrorist attack, in which 13 people wrote their names with their blood in an epic of sacrifice that will be recorded in history."

The commission renewed its determination to "follow the path of struggle to achieve the aspirations of nearly three million Libyans, looking forward to casting their votes in the upcoming elections."

HNEC stressed that "violence will not deter Libyans from moving forward in the process of establishing national unity, and the rule of law and institutions."

On 2 May 2018, Islamic State suicide bombers attacked HNEC's Tripoli offices, killing at least 13 people.

Two bombers infiltrated the building in central Tripoli and fired on people inside, then detonated their explosives when their ammunition ran out. IS and other Islamic extremist groups in Libya oppose democratic elections, as militants have often targeted elections in other countries. IS has called for attacks on voting infrastructure in Libya.

Notably, Libya descended into a decade of violence following the 2011 overthrow of the late longtime leader Muammar Gaddafi in a NATO-backed rebellion.

The resulting power grab gave rise to a myriad of home-grown militias and prompted interventions by Arab powers as well as Turkey, and Western states.

Presidential and legislative elections were originally scheduled for December 2021, to cap an UN-sponsored peace process. But the polls were postponed indefinitely, because of controversial candidates and the laws on participation.

The current stalemate grew out of the failure to hold elections in December, and the refusal of Prime Minister Abdel-Hamid Dbaiba, who is leading the transitional government, to step down. In response, the country's eastern-based Parliament appointed a rival Prime Minister, Fathi Bashagha, who has for months sought to install his government in Tripoli.