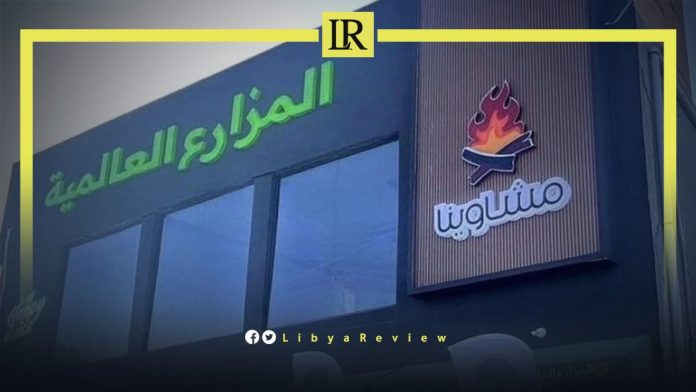 The International Farms Company, one of the Akida Holding Group's businesses has opened three supermarkets in Tripoli. These sell fresh meat and produce, and additional locations in several Libyan cities are expected.

Mohamed Nasser Okok, the Chairman of the International Farms Company revealed that his organisation aims to "advance the idea of purchasing fruits and vegetables, as well as meat and its derivatives, through a network of contemporary markets. These allow customers to purchase only the amount of meat they require, particularly fresh, locally slaughtered meat, by presenting a variety of food products in a primarily economical and healthy way."

"We are used to most butchers inside Libya," continued Okok. "The consumer is forced to take other pieces of the sheep, such as the neck, rib cage, or bones, rather than being given the option to select the piece they desire after seeing the full sheep on display."

He highlighted the fact that the company sells meat in accordance with international standards, by producing portions of lamb, beef, camel, and poultry meat for its clients, each of which is presented in a healthy manner. This gives the customer the freedom to buy what they want, rather than what the butcher wants to offer.

"The International Farms Company delivers fruits and vegetables in all of its locations in a wholesome manner, in premium packaging, and with extremely tight sanitary standards. The consumer in Libya is used to purchasing fruits and vegetables from shady booths that don't care about even the most basic norms of quality and hygiene. We select the best and most skilled staff in our branches to provide high-quality, professional service to customers that earn the respect of all, as the focus is on competence and good skills that put the comfort of customers above all considerations," Okok added.

The company's food halls offer natural juices in designated sections. Additionally, customers can taste meat and its derivatives in the grill corner, which is outfitted in a way that ensures that customers will enjoy the flavour of fresh meat inside the sales halls.