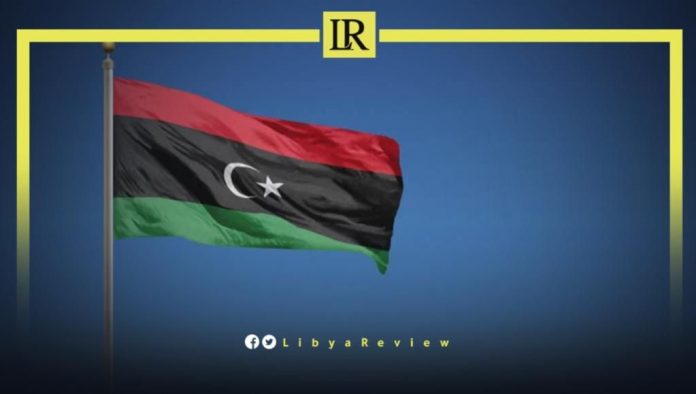 Six Libyans are facing the death penalty for converting to Christianity and proselytising, under article 207 of the Libyan penal code, activists told The Guardian.

The six Libyans have been charged under a code, which punishes any attempt to circulate views that aim to "alter fundamental constitutional principles, or the fundamental structures of the social order, or overthrow the state, and anyone who possess books, leaflets, drawings, slogans or any other items that promote their cause."

A US citizen was arrested by Libya's Internal Security Agency (ISA) last month, but was released and is understood to have left the country.

The ISA said in a statement that the arrests were to "stop an organised gang aiming to solicit and to make people leave Islam."

A lawyer for one of the detainees said their families discovered they had been arrested when videos of their confessions were posted online by the ISA.

One of the videos showed, Seyfao Madi confessing that he converted to Christianity in 2017, and had tried to convert others.

"I was born in 1977 and I was arrested by the Internal Security Agency for converting to Christianity. I joined a group of Libyans and foreigners inside Libya calling and circulating for Christianity," he said in a recorded video.

"In 2016 my friend introduced me to other friends, among them a Christian from the US. We talked and discussed … then I converted the next year, and he baptised me," Madi added.

In a statement, the Libyan government said that the two Americans had taken jobs as English teachers at the Gateway International School, in the Tripoli suburb of Zawiyat Al-Dahmani in order to turn the school into a center for preaching Christianity, CNS reported.

The ISA accused the Assemblies of God denomination, to which the Americans belong of having a role in "seducing Libyans in various ways to turn away from Islam to Christianity."

In an official press release, the agency stated, "The Libyan people are proud to belong to their religion and consider it the solid foundation of their unifying national identity and regard any violation or abuse of it as a hostile act that threatens national security, and seeks to sow discord and disunity among its people and those who comprise it. Attacking our true religion is no different from acts of extremism and terrorism, and through monitoring and investigation, the agency monitored the rise in activities hostile to true Islam, targeting our youth of both sexes, many of whom left the country," the ISA added.

Notably, Islam is considered the state religion in Libya. Foreign Christians have the freedom to worship in the country. The Libyan constitution guarantees non-Muslims the freedom to practice their faith.