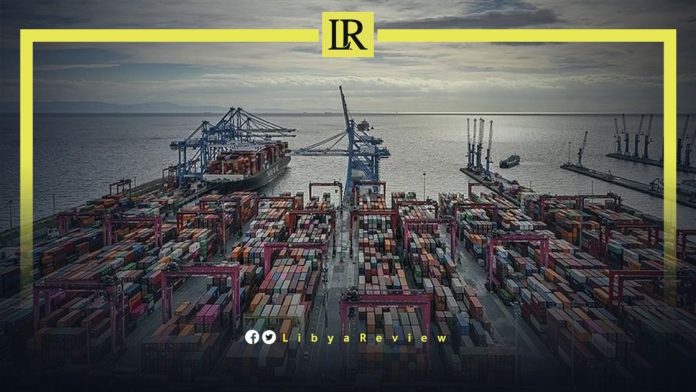 "Turkey's exports to Libya have exceeded $758 million dollars during the period from January to the end of April of this year," the Turkish-Libyan Business Council said in a statement.

The Council stated on Wednesday that the Turkish Exporters Council figures showed that the chemicals sector and its products topped exports at $105.2 million dollars, according to Turkey's news agency Anadolu.

Meanwhile, the textiles and ready-made clothes sector was estimated at $103.4 million, then grains, legumes, oilseeds, and their products at $102.7 million.

Chairman of the Turkish-Libya Business Council, Mortada Kronfol said that "Turkish exports kept the same volume in the first four months of this year compared to last year, despite the devastating impact of the earthquakes that hit the country."

He also stressed the importance of entry visas and direct flights for trade between the two countries, and for increasing exports.

Notably, the Italian Trade Agency (ITA) said in February that Italy was the largest trading partner of Libya in the first eleven months of 2022.

ITA explained that the volume of trade between Italy and Libya amounted to €11.09 billion euros, an increase of 67.38 % compared to the same period in 2021.

It added that the Italian market share reached 23.19%, ahead of China, which recorded an increase of 9.22%, with a market share of €4.41 billion, and Greece which recorded 8.31%, with €3.97 billion.

The agency said that Italian exports to Libya recorded a 73.69 % growth, compared to the same period in 2021, reaching €1.94 billion and a market share of 13.11 %.

Italy, according to the ITA, ranked third in suppliers to Libya, with a total of €2.46 billion euros and 16.44 %. This is after both Turkey, with a market share of 16.64 %, and China with €1.97 billion and 22.49 % and a market share of 13.32 % compared to the first eleven months of 2021.