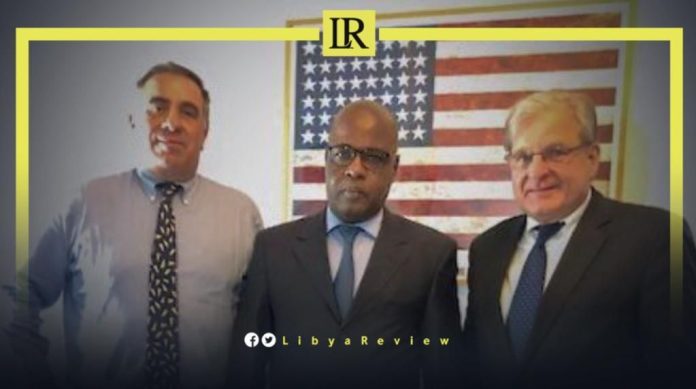 On Thursday, US Envoy to Libya, Ambassador Richard Norland, held talks with Mohamed A. Ib Almadani, Libya's Ambassador to Chad, and US Ambassador to Chad, Alex Laskaris. This was to discuss "regional cooperation on Libya's border security and economic development," according to a statement by the US Embassy in Libya.

"I look forward to my consultations today and tomorrow with Chadian officials," the Embassy quoted Norland as saying via Twitter.

In light of the ongoing conflict in Sudan, Norland has been meeting with multiple African officials recently in an effort to curb the spread of violence into Libya.

On 27 April, he held talks with Congolese President, Sassou N'Guesso and Foreign Minister, Jean-Claude Gakosso.

"We agreed on the urgency of stabilising Libya, restoring its sovereignty, and securing its borders considering growing threats to regional security," Norland said at the time of the visit.

The recent outbreak of conflict in Sudan will have a negative effect on the situation in neighbouring Libya, particularly in the southern areas of the country, according to the Economist Intelligence website.

The fighting between Sudan's military and paramilitary leadership threatens to derail plans to repatriate Sudanese mercenaries from Libya. Persistent political uncertainty in Libya, coupled with Sudan's deepening conflict, is also likely to delay Libya's political transition and exacerbate security risks.

On the other hand, Italy's Deputy Prime Minister and Minister of Foreign Affairs, Antonio Tajani warned of the escalation of the political and military situation in Sudan, despite a truce between the two parties.

He expected that migration flows to Italy, via Libya would increase in the coming weeks due to the ongoing unrest in Sudan.

"There is a state of extreme instability. Many (Sudanese) people go to Chad, and to neighboring countries, like Egypt," Tajani said. "Before they get to Italy they will have to go through Libya or Tunisia. it takes a lot to cope with it," he explained.

"Migration flows are likely to increase in the coming weeks and months. But in the meantime, we are very satisfied with the return of the Italian citizens (from Sudan). I thank the crisis unit of the Italian Ministry of Foreign Affairs, our Ambassador in Khartoum, our diplomats, and officials," Tajani said.